Reasons why you should have morning s3x every day
Did you get some this morning?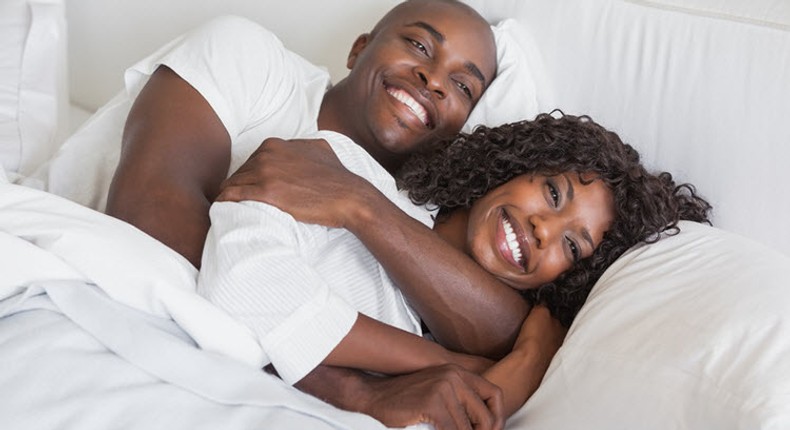 What better way to start the day than with some love making with your significant other?
Many couples do not make time for morning sex, after all, there isn't too much time left for you to prepare the kids for school, prepare breakfast for the family, get ready for the gym and work…all that, and you still have to include a few minutes of sex? Many people would rather skip it and do it later in the night or on weekends when there's more time. However, what many do not know is that morning sex has numerous health benefits which include:
It's true what they say – that sex makes you feel better and uplifts your mood. This is actually true because having sex releases oxytocin which is also known as the 'feel good' hormone. Not only does this hormone make you feel more connected with your partner, but also gives you better moods to kick start the day and feel good all day.
Ever walked in the office with a glowy face and people started teasing you asking what you were upto in the morning? Well, sex in the morning has been proved to be good for the skin. Due to the increased production of estrogen and other essential hormones, your face will glow.
ece-auto-gen
Sex is an activity; you will both sweat and burn calories while in the process and what better way to shed some of those unwanted kilos?
ece-auto-gen
You tend to be mentally active after a session of some morning love making and this is because a rejuvenating active session after 8 hours of sleep alerts your brainy nerves and 'wakes them up'.
Did you know that the word cardio came from cardiovascular exercises? That's right, initially, cardio was meant to make the heart stronger and healthy, before the exercise became mainstream and generalized. With that in mind, having morning sex at least three times a week lessens the risk of a heart attack or stroke. In addition, morning sex will help reduce your blood pressure because it's linked to better stress response.
6. A strong immune system.
Having sex in the morning increases levels of some antibodies which keep some common diseases like colds and other infections away.
Sex results to orgasms which result in increased levels of oxytocin hormone which helps you feel closer to your partner and strengthens your bond.
ece-auto-gen
Men's testosterone levels are highest in the morning when they're recharged and well rested, which means they have more energy during sex. If you're not one to like short sex, then start doing it in the morning. 
Shutterstock
JOIN OUR PULSE COMMUNITY!
Recommended articles
Here are reasons why grooms cry at wedding ceremonies
5 ways to have more mind-blowing sex in your relationship
5 things you should never do to please a woman
Popular Nairobi lawyer Silas Jakakimba weds fiancée in star-studded ceremony [Photos]
What's the craziest thing love has ever made you do? 10 Nigerians share their drunk-in-love stories
5 medical examinations every couple needs before marriage
Different types of customers you will meet when working in customer service [Pulse Contributor's Opinion]
How to successfully shoot your shot [Pulse Contributor's Opinion]
Why won't my ex just stop texting me?