Try these simple tips to get rid of flies from your kitchen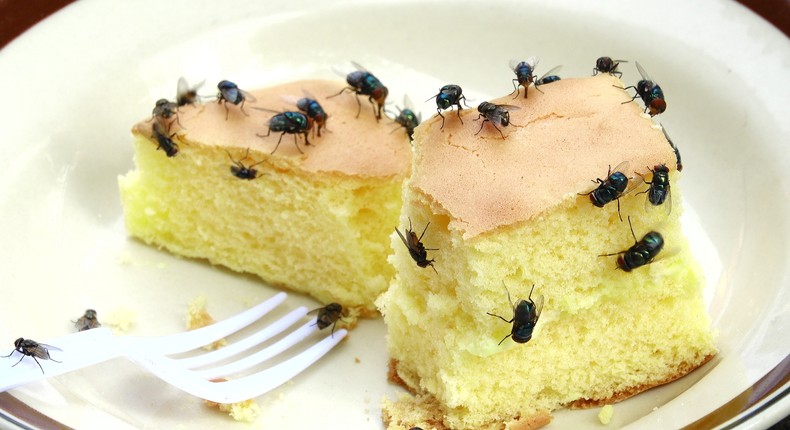 How can you convince your guests that you are keen about hygiene while your house is full of flies?
And we know how embarrassing flies can get. They don't even let you enjoy a meal in peace. They sort of feel so entitled to have a share as well like they are a family member!
While you can get insecticides to kill them, you could also try out natural remedies if you are not comfortable spraying your kitchen with chemicals:
Peppers are quite affordable and you just need a few to make pepper spray. Buy a handful of peppers, blend them or cut them in small pieces then add water. Just put enough water so that the spray is still hot enough. Then spray your kitchen until all flies are dead or gone.
2. Keep your kitchen clean
Pulse Live Kenya
They love dirty and dumpy environments. Ensure your sink is clean and drained all the time to keep them off. Also, try as much as you can not to leave dirty dishes in the sink for too long. Emptying your dustbin every day will also keep them away.
3. Apple cider vinegar trap
Put it in a bowl and mix with dish soap. Leave it open making sure that the kitchen is clear of any other distractions that would attract the flies. The flies can't resist the vinegar smell. They will get in the bowl and before they know it, they will be drowning to death. Vinegar and dish soap works well too.
ece-auto-gen
Flies detest the smell of cucumber. Cut it into pieces and put them where flies are likely to be. Putting some pieces in the dust bin also ensures flies don't lay more eggs there.
JOIN OUR PULSE COMMUNITY!
Recommended articles
7 strange traditions across Africa
4 sure ways to make an unforgettable first impression [Pulse Contributor's Opinion]
What Chiki Kuruka, Lady Mandy and Yvonne Endo have in common [Pulse Contributor's Opinion]
Dear millennial, can you really afford to be in relationship right now?
Why do single women find married men attractive for relationships?
How to know when your friends have high-functioning depression
Here are reasons why grooms cry at wedding ceremonies
5 ways to have more mind-blowing sex in your relationship
5 things you should never do to please a woman