Try these tips to stop farting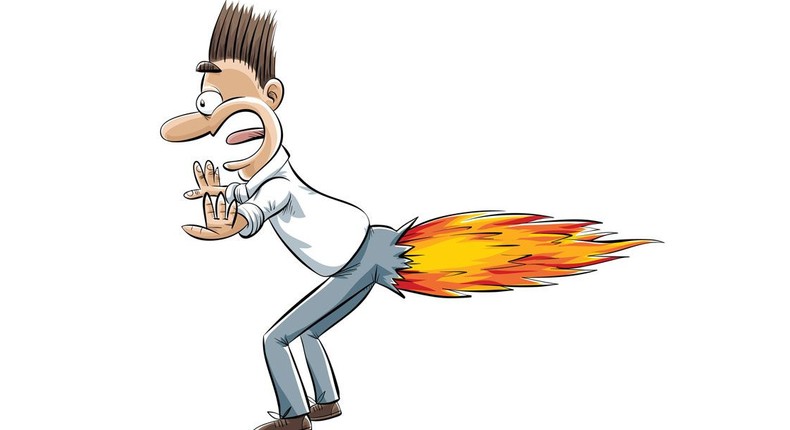 Noone will go saying that they fart but the truth is that we all do. And it's completely normal.
But there is a problem if you cannot control your farting and you make life hard for those around you. So, in as much as it's a normal process, you need to know how to deal with it. Whether you are farting because you ate too much or some food reacted with your stomach, these tips will save you embarrassing moments:
If you are in the habit of chewing gum, you will want to drop the habit until you stop farting. By chewing, you are only taking in more air in your digestive system and this is likely to make farting worse.
Sodas and any carbonated drink at this moment should be a NO. They contain air bubbles which will increase gas in your stomach.
iStock
It's good for enhancing bowel movements. When you are constipated, you are likely to pass smelly wind but drinking water will relieve constipation.
This enhances smooth digestion since digestive problems are the reason we fart.
5. Avoid foods that upset your stomach
ece-auto-gen
Honestly, if you are already farting and proceed to eat foods that give you gas or make you bloated, you can't be helped.
You want to avoid as much air as possible. When you eat fast, you swallow more air than when you eat slowly and mindfully.
Pulse Live Kenya
Quitting smoking is good for your overall health. But you will also want to stay away from it when farting as it involves taking in more air.
If you try all these and can't stop farting, please see a doctor.
JOIN OUR PULSE COMMUNITY!
Recommended articles
10 safety tips to protect social media accounts from hackers, according to ChatGPT
Dos and don'ts of supporting Muslims during Ramadan
5 foods that help wounds heal faster
5 ways drinking water significantly improves your dental health
Signs people think mean he's in love when he isn't
5 best romantic gestures when you want to apologise
Tear gas safety guide: 9 ways to protect yourself, others, according to AI
How to break up with someone without regret
Tusker partners with Wakadinali for Kenya's biggest Easter festival