Ladies, these period signs are not normal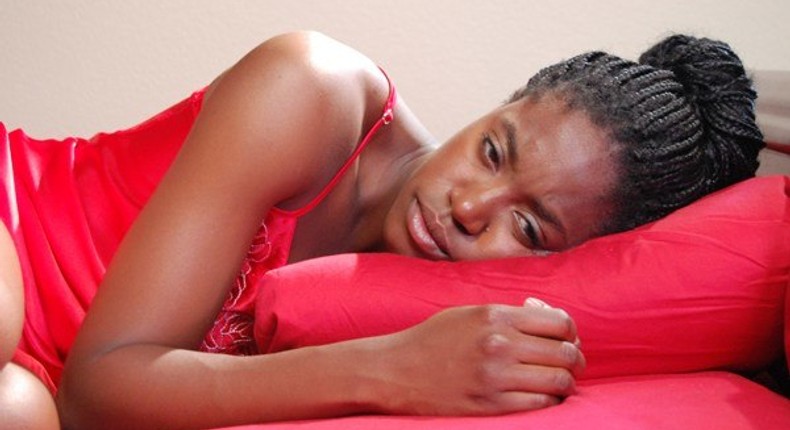 Your period is a way of letting you know that your body is functioning properly.
But it can also give you warning signs when all is not really well. So, you need to pay more attention when menstruating for you to spot any abnormalities.
Here are six things you should never ignore during your periods:
Clots are normal during your heavy flow days. However, if the clots are larger than a quarter, you need to seek medical attention. Excessive clotting could be a sign of blood disorders, thyroid problems or polycystic ovarian syndrome.
2. Bleeding in between periods
This should not happen unless it's a side effect of contraceptives or hormonal imbalance. When your body produces too much estrogen or low levels of progesterone, it can lead to spotting in between your periods.
3. Extremely heavy bleeding
ece-auto-gen
Too heavy bleeding can lead to iron deficiency anemia. If you have to change your tampons every now and then, your body is trying to tell you that all is not well and you need help from the doctor. Extremely heavy periods can be a sign of an inner lying problem such as hormonal imbalance or blood clotting disorders.
ece-auto-gen
Cramps are normal for women during menstruation. Even so, if you are forced to take a day off from work because the pain won't let you get out of bed, you need to see a doctor. It could be a sign of endometriosis.
Normally, periods last for 3-5 days. Those who have them longer only go for around seven days. If you bleed for longer than this, consult your doctor.
Pulse Live Kenya
One reason for a missing period is pregnancy. But this is not always the case. If you are missing your periods and are not pregnant, you could be having some health problems. Some reasons for a missing period include; stress, low BMI and excessive exercise.
JOIN OUR PULSE COMMUNITY!
Recommended articles
Here are reasons why grooms cry at wedding ceremonies
5 ways to have more mind-blowing sex in your relationship
5 things you should never do to please a woman
Popular Nairobi lawyer Silas Jakakimba weds fiancée in star-studded ceremony [Photos]
What's the craziest thing love has ever made you do? 10 Nigerians share their drunk-in-love stories
5 medical examinations every couple needs before marriage
Different types of customers you will meet when working in customer service [Pulse Contributor's Opinion]
How to successfully shoot your shot [Pulse Contributor's Opinion]
Why won't my ex just stop texting me?