Clear signs you have hormonal imbalance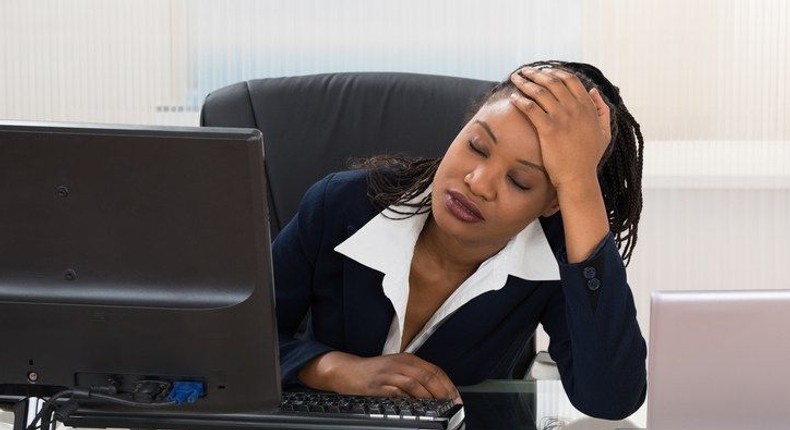 Feeling a little bit off without any discernible disease? Your hormones could be to blame.
For the body to properly function, the hormones must remain at certain standards. When the levels spike up or are way too low, it will be no business as usual.
In women, progesterone and estrogen are the major hormones that keeps the body in control. Hormonal imbalance could lead to health complications if not addressed early enough.
Always be on the lookout for these signs and symptoms of hormonal imbalance:
Hormones are in charge of regulating the body's temperature. If you are sweating more than usual, it could be that your hormones are out of control.
We all get tired after a long day at work. However, if you are constantly feeling fatigued even when you are resting, it may be a sign of hormonal imbalance.
ece-auto-gen
No longer feeling like it? It might actually be a problem and you probably need help. An imbalance in estrogen and testosterone hormones leads to low libido.
Progesterone has relaxing effects that help you sleep. If you are having sleeping difficulties, the levels of progesterone in your body may have gone too low.
Pulse Live Kenya
It's normal to get acne shortly before your monthly period. However, if the acne is not clearing, you could be having lots of androgens that are overworking your glands and clogging your skin pores.
This is the last thing anyone wants. The vagina needs to stay lubricated to remain healthy. When the estrogen levels are low, the vagina is likely to be dry.
Pulse Live Kenya
If your cycle is not stable and you are probably missing your periods for some months, there might be a problems with the hormone structure.
JOIN OUR PULSE COMMUNITY!
Recommended articles
Here are reasons why grooms cry at wedding ceremonies
5 ways to have more mind-blowing sex in your relationship
5 things you should never do to please a woman
Popular Nairobi lawyer Silas Jakakimba weds fiancée in star-studded ceremony [Photos]
What's the craziest thing love has ever made you do? 10 Nigerians share their drunk-in-love stories
5 medical examinations every couple needs before marriage
Different types of customers you will meet when working in customer service [Pulse Contributor's Opinion]
How to successfully shoot your shot [Pulse Contributor's Opinion]
Why won't my ex just stop texting me?