5 signs you have a weak immune system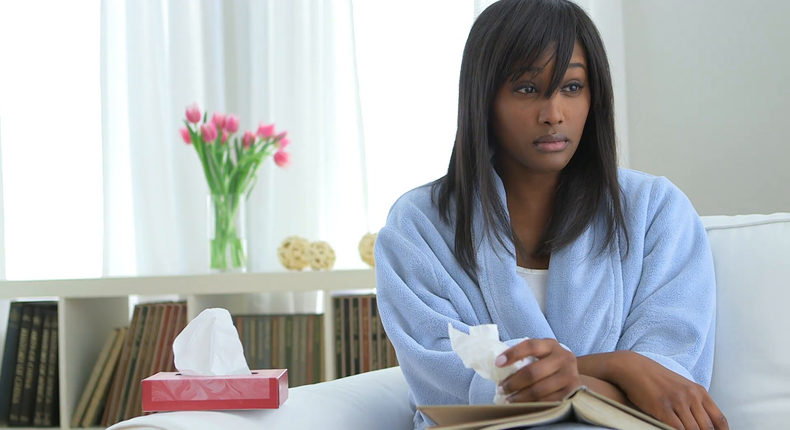 Your immune system protects the body against diseases and infections. So when it's weakened, you become more prone to diseases.
The good news though is that there are various things you can do to spike up your immunity. If you have these signs, it may mean that you need to work on your immunity because it is weakened:
How often do you catch a flu? It's normal to get one once in a while. But if you catch one followed by another and you are always a victim each time there is an outbreak in the office, your immunity needs to be rescued.
We all get infections but when you have a weakened immune system, your body can't resist infections. You will thus be more susceptible to bacterial and fungal infections such as yeast infections and UTIs. If the infections have become so stubborn and recurrent, your immune system needs a boost.
When you have a cut or wound, it should not take too long to heal. If you have been noticing that your wounds are taking longer to heal, it's probably because your immune cells are not strong enough to support the healing process.
bigstock
When you have a weakened immune system, your body is in constant struggle to keep you strong and healthy. Most of the times you will be feeling tired even if you are just resting.
Some people naturally have allergies towards certain things. However, the body is more reactive towards the allergens when you have a weakened immune system. You may have a runny nose, sinuses, wheezing or itchy eyes.
JOIN OUR PULSE COMMUNITY!
Recommended articles
9 items you don't want to share with even your shadow
These 5 foods can improve your memory
World's top 10 fanciest hotel swimming pools
Photos & Videos: How Martha Karua's 65th birthday celebrations went down
Mistakes people make when they are unwell
The only time to tell your partner you cheated - Experts
Here's why pizza is considered junk food
6 signs that you are not ready to get married
Original name of Africa and how it got its current name