Things we all do in the bathroom other than showering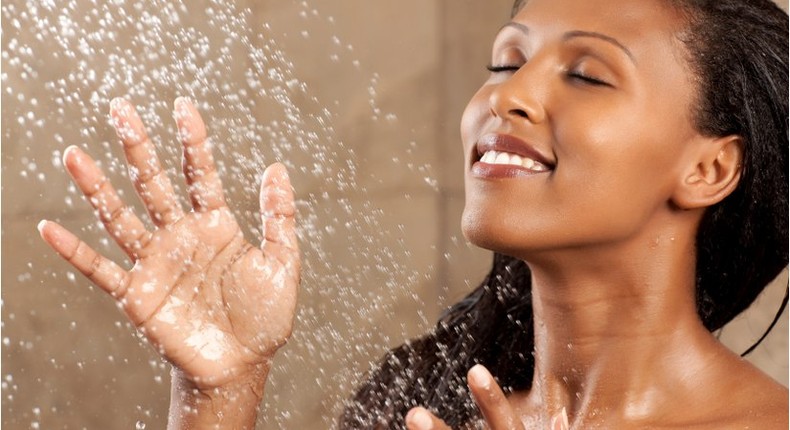 Showering is part of our everyday hygiene routine.
But it's not always that you enter the shower and you actually do what you were supposed to do, which is wash your body. Sometimes, we end up doing our own things and even wasting so much time. I guess it's human nature. That said. Here are things people do in the shower besides washing their bodies.
Especially when the water is cold and you're trying to encourage yourself. Somehow, the Mariah Carey in you comes out in full force.
2. Struggling to regulate the water temperature.
You have at one point spent a good five minutes, frustrated AF, trying to get the best water temperature cause the shower was either too hot or too cold right? It's even more frustrating if you're visiting someone or you're in a hotel and can't really figure out how that particular shower works.
If we are being completely honest, we have all peed in the shower at one point. Especially when the water is so nice and hot you just can't help it…
Isn't that the best time to get rid of all the unnecessary body hairs though?
I don't see a reason not to…in fact, some couples prefer shower sex because of the lubrication.
Sometimes you just wanna stand in the shower, crying, thinking, letting your creative juices flow, it's the best time. As the hot water trickles down your shoulders, etc. It really is some form of relaxation after a long day.
7. Cleaning the actual bathroom.
Wash your dirty undies, scrub the bathroom floor, tiles etc.
JOIN OUR PULSE COMMUNITY!
Recommended articles
Kambua shares her biggest lesson in motherhood
DIY Recipes: How to make sweet potato fries
South African star Ami Faku delivers rousing performance at Drip Fest [Photos]
Bed-time routine hack to help you fall asleep faster
5 traditional qualities money has replaced in modern relationships
Is love transactional? - First episode of Pulse LSL premiers [Video]
5 things you can do if you are stuck in a queue for hours
5 reasons you should consider having a court wedding
The perfect nail color to wear when your boyfriend proposes