1 easy way to tighten pores naturally
Plagued with frustrating large pores? This remedy works to tighten and keep skin firm and it comes with NO side effect.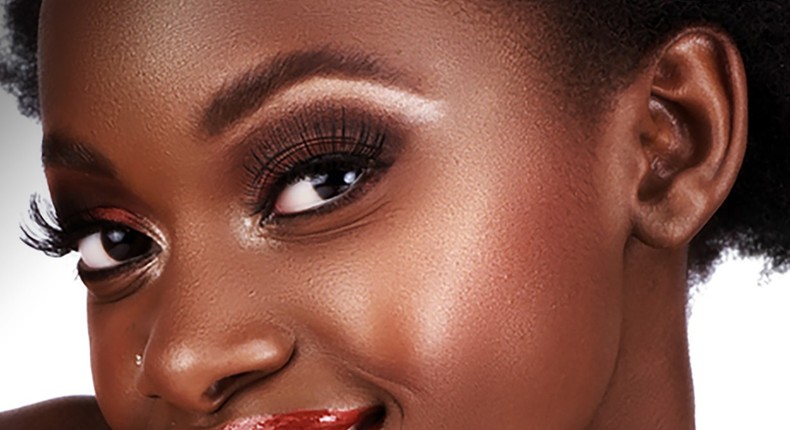 Large/open pores are frustrating and take a lot away from a flawless makeup routine to say the least!
Open/large pores affect the skin's natural texture and makes them more prone to infection. If the skin is not moisturized daily, it over secretes oil to make up for the loss which ends up leaving the skin oilier! (Even oily skin requires some form of moisturizing in which case a non-comedogenic moisturizer).
Large pores are very frustrating to deal with ! There are loads of O-T-C products as well as procedures to help shrink the pores to keep the skin healthier and look younger but some remedies done at home work just perfect.
A fast home remedy with egg whites (and sugar preferably) works great to shrink large pores, hydrate the skin leaving it softer and super tight.
1. Egg (Whites, remove the yolk)
2. Sugar (not compulsory but works great as an exfoliator and leaves the skin visibly smoother and softer).
1. Crack egg in a ceramic or metal bowl (DON'T use plastic bowl for this purpose, it won't work)
3. Add sugar to the egg white and whisk away (an egg whisk works better for this)
4. Keep whisking the mix until the yellowish whites turns to a thick white bubbly foam
5. Wash the face, ensure it's squeaky clean
6. Apply the 'foam' (the thoroughly whisked egg white and sugar mix) to the face and neck area with CLEAN brush or fingers.
7. Leave this on for about 10-15 minutes then wash off first with lukewarm water and then splash on cold/running water.
8. You'd feel a tingly sensation against the skin, this works to tighten it.
9. Apply moisturizer to seal in the moisture.
Egg Whites help to get rid of acne, wrinkles and skin are noticeably firmer and tighter as a result of protein in eggs; a natural astringent that tones and reduces oil which shrinks the skin.
Sugar is a great addition because it's a natural exfoliator that helps keep the skin smooth and baby soft.
JOIN OUR PULSE COMMUNITY!
Recommended articles
When women don't wash their bras often, these 5 things happen
3 easy ways you can increase your daily protein intake
It's dangerous to rest your legs on a car's dashboard, here's why
El Nino threatens Kenya's fight against Cholera
10 reasons Walker Town Nairobi was a spectacular showcase of event excellence
Here's why guinea fowls make great security guards
5 cute animals that are actually dangerous
Umlungu: Colourful history of a word used to describe white people in South Africa
Sarah Jakes Roberts stuns in Nigerian fashion brands for ministration in Lagos