Sauti Sol picks Farah Esmail as their WCW
Her work out gains put Sauti Sol's to shame.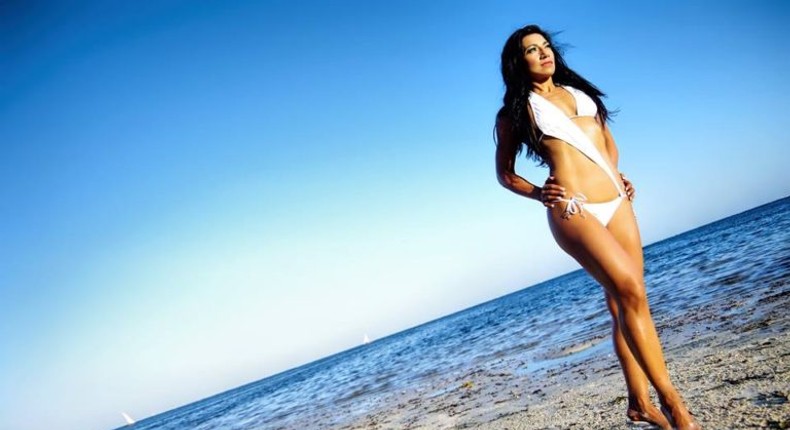 Its Wednesday and Kenyas top boy band Sauti Sol is crushing on Miss Kenya Bikini Fitness, Farah Esmail.
Taking to their Instagram page, Sauti Sol named Farah as their Woman crush Wednesday today.  Farah who is also the brand ambassador for the USN Kenya has represented the country in very many international body building competitions such as International Natural Bodybuilding Association Middle East, INBA World Championship in Dubai and Muscle Mania Africa.
Her name is mentioned in the same breathe as William Bonac.  Now, she was nominated to be featured in the authoritative Muscle and Fitness Hers! Magazine and the very influential boy band is taking time to ask Kenyans to vote for her. Half the prize money is expected to go to the Fight for a Child Project that is being run by Colessem Fitness Center. The project aims to help children in under privileged areas in Nairobi.
This is what Sauti Sol had to say.
"It's Wednesday and we couldn't be more proud and happy for her...Be sure to VOTE for our own Miss Kenya Bikini Fitness @farah.esmail in the global competition to be featured in the prominent Muscle and Fitness Hers! Magazine, putting Kenya on the international fitness map. "FIGHT FOR A CHILD PROJECT" run by the Colossem Fitness Center will get half her prize award. The project sponsors boys and girls from the Kibera slum, and other underprivileged areas in Nairobi, providing them with dedicated sports and life skills training, and some have become trainers and professional fighters internationally. Vote daily for free or buy warrior votes for charity till April 5. Cutoff for the top 20 is today…"
JOIN OUR PULSE COMMUNITY!
Recommended articles
5 simple hacks for removing chewing gum stuck on your clothes
7 amazing health benefits of activated charcoal
A lock of hair from an Ethiopian Prince returns from the UK after 140 years
From red carpet to casual chic: 10 best-dressed female celebs this week
Having my kids made me more human - Kizz Daniel on fatherhood
If you feel insecure about your boobs, read this
Why guests had to squeeze between 2 naked models to enter an art show
Cardi B fawns over husband Offset on their 6th wedding anniversary
Dear Pastor Dr Dorcas Rigathi, you can be the voice [An Open Letter]