5 great ways to look stylish with short hair, inspiration from Kambua
Celebrating Kambua's iconic sense of style with 5 fashionable short-hair looks.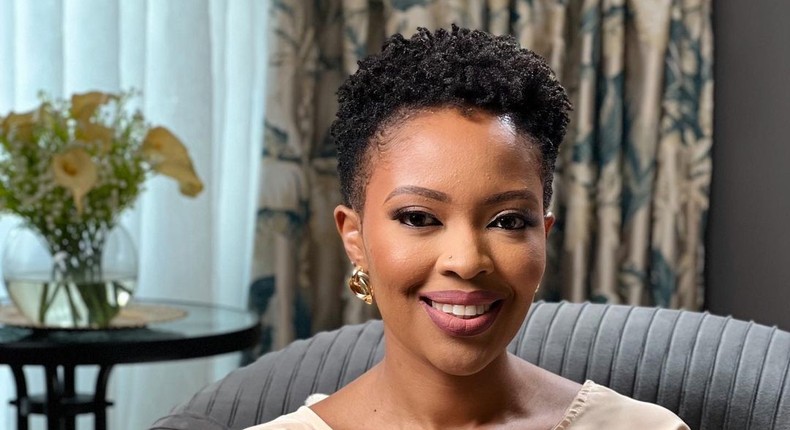 Kambua is one of the most stylish celebrities with a unique sense of fashion that also reflects her personality.
She has recently adopted a pixie cut for her natural hair and she's styling it in creative ways.
Statement pieces
Kambua is getting statement pieces right with her short hair. Hoop and chunky stud earrings are some of the pieces that work with short hairstyles.
In addition, if you wear prescription glasses, full-rimmed frames work well with a short haircut.
Musician and TV presenter Kambua Manundu Mathu
Musician and TV presenter Kambua Manundu Mathu Pulse Live Kenya
You can go for elaborate gowns
An advantage of having short hair is the freedom to do more with your outfits. In such a case, you can explore elaborate gowns for occasions and the final look will be elegantly simple and not too busy.
Kambua in an elaborate gown at an event Pulse Live Kenya
Bold red lip
Red lipstick makes a bold statement especially if you find a hue that matches your complexion.
Kambua has managed to blend her red lip with outdoorsy outfits and coupled with the pixie cut, it's proving to be a winning combination.
Kambua Manundu with Betty Kyallo Pulse Live Kenya
Kambua Manundu Pulse Live Kenya
JOIN OUR PULSE COMMUNITY!
Recommended articles
10 personal spaces every partner should respect in a relationship
5 things every woman wants for Christmas
7 signs you're a highly sensitive person — even if you're a chatty extrovert
Lessons for sub-Saharan Africa from a Malaria-free Belize
4 reasons locked hair grows longer and stronger than normal hair
4 African countries are responsible for 70% of the chocolate in the world
Hungarian Recipe: How the famous Jókai bean soup is made
7 reasons women don't get wet even when aroused
4 diet changes that may help ADHD symptoms, according to a dietitian