The dress every lady must have in their closet
The black dress, to fashion critics, is a must have apparel in every lady's closet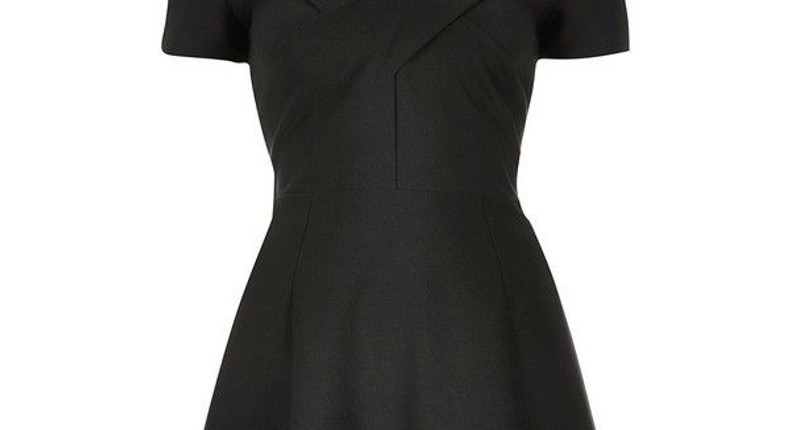 Ever thought of achieving an ultimate sophisticated look in a much simple way?
Then revisit the black dress in your closet. It is what is needed to essentially complete a wardrobe. The black dress, to fashion critics, is a must have apparel in every lady's closet and a safe way to make a statement.
Reasons why nothing beats a black dress:
Who needs  millions  to purchase a little black dress? Absolutely no one. It is relatively cheap and very accessible to the widest market possible. That certifies why fashion observers set a little black dress as a fashion rule.
The little black dress is all rounded, adaptable and versatile. There are no limitations to where and what to do with it. It is very flexible and can be worn to any occasion depending on how you rock it. You can wear it to the office by throwing a jacket on it, to a cocktail with a six inch heel and gold accessories which can garner attention and  to a funeral with a big straw hat complimented by black shades will make u stun.
Black is naturally a slimming colour. It has a way of making big people quite slimmer due to its dim tone. The little black dress can create a sexy look that shows your best assets.
Most a time it's not what is worn that is criticized, it is rather the colour of the apparel that is mostly questioned. Fortunately, black is neutral colour that is universally accepted. It's a safe colour to wear to any occasion without being tagged colour blind. So when next you are confused about what to wear to an event, look no further: revisit that little black dress or purchase one quickly to bring that dynamism in your closet.
JOIN OUR PULSE COMMUNITY!
Recommended articles
If you feel insecure about your boobs, read this
Why guests had to squeeze between 2 naked models to enter an art show
Cardi B fawns over husband Offset on their 6th wedding anniversary
Dear Pastor Dr Dorcas Rigathi, you can be the voice [An Open Letter]
5 not-so-obvious signs you're a horrible boss and employees probably hate you
Why you should dump friends who crack 'jokes' that make you uncomfortable
It's harder to get pregnant during these three months - Research
MoH recalls paracetamol solution from shelves: What you need to know
Everything you should know before eating edible gold