9 simple home decor tips to help spruce up your house
Don't be the Kenyans who use a lesso or bed sheet as a curtain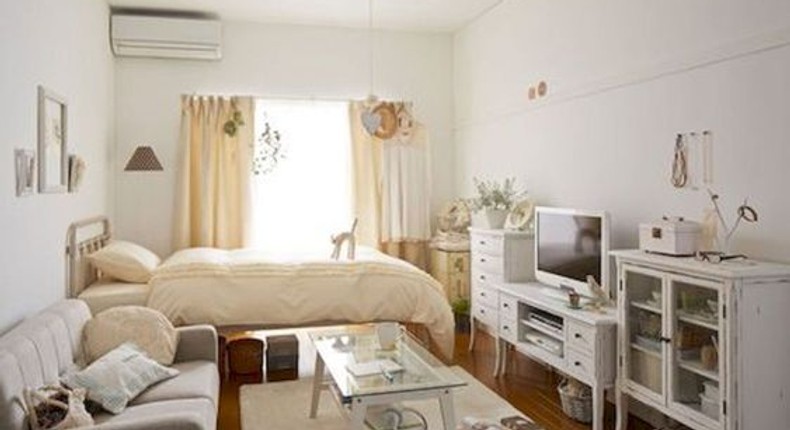 To be quite honest, not many of us have home décor skills.
We grew up in homes where décor meant a wall unit and vitambaas spread on anything and everything. We have an excuse! Still, in these modern times, we have so many sources of inspiration for home décor, ranging from interior design websites, magazines and loads of shops that stock house décor stuff. A little sprucing up will not hurt. After all, your house is where you spend 90% of the time and it's important to make it as comfortable and cozy as possible.
For the majority of middle class Nairobians, a bed, simple couch and a few items such as a TV and kitchenware is enough. And that's fine. You do not need to splurge in upgrading your house. A few simple tricks and tips is all you need to turn your home from drab to fab.
Here are some of the tips.
Clutter is such a Kenyan thing, again, something we learned from our moms. Every shags has a room with dozens of defunct items or things that are no longer used. Donate what you do not need to charity or resell it. These days, there are many Facebook groups where you can buy and sell used items. Creating space is the first step to getting a cozy crib.
A new paint job will dramatically and instantly spruce up your house. Go for vibrant and modern colors such as a light yellow. However, do note that overly bright colors can bore you fast and make your house look too busy. Consult with an interior designer or only paint one wall in the living room for starters if you aren't too sure. If you do not want to splurge on a paint job, consider having wallpaper. They come in all colors and designs and you can do it yourself, saving lots of money.
3. Disguise what you can't replace.
If you have an old couch and have no money to replace it, disguise it with something like a cute fur throw or cute cushions.
4. Add a stand out statement piece such as an antique chair in one corner of the room.
It could also be an antique table, a bright wall painting, clock, or even a table center piece.
5. Lighting is everything.
Add a few lights or reduce the lighting with lamp shades if it's too much.
Curtains play a huge part in making the house look glam. Please do not be those people who use lessos or bed sheets as curtains. Invest in good fabric that goes with the theme of your house and have a tailor make you some curtains as well as sheers to block out dust.
Flowers add life and color to the house. You can even have a potted plant in your home.
8. If your floors are bare, consider investing in a rug that goes with your theme.
It could be a simple small fur rug or even a rustic handmade one such as those Ethiopian mats.
If you're crafty, consider home DIY projects such as turning old wine bottles into candle holders by spray painting them or even creating a photo mural in your living room. DIYs play a huge part in sprucing up your home at little or no costs.
JOIN OUR PULSE COMMUNITY!
Recommended articles
Dos and don'ts of supporting Muslims during Ramadan
5 foods that help wounds heal faster
5 ways drinking water significantly improves your dental health
Signs people think mean he's in love when he isn't
5 best romantic gestures when you want to apologise
Tear gas safety guide: 9 ways to protect yourself, others, according to AI
How to break up with someone without regret
Tusker partners with Wakadinali for Kenya's biggest Easter festival
40 best Mother's Day quotes of all time