7 celebrities redefining fashion with crop tops
Here are 7 celebrities who are making crop tops look undeniably good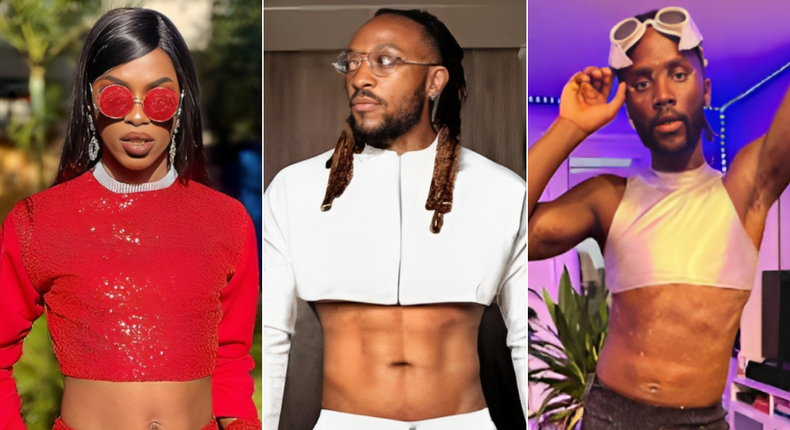 The fashion world is known for its cyclical nature, and trends from the past often resurface with a fresh twist.
One such trend that has made a comeback in recent years is the crop top, a piece of clothing that first gained popularity in the '80s and '90s.
Initially a staple in women's fashion, it has now transcended gender boundaries, with male celebrities confidently rocking crop tops on various occasions.
The crop top phenomenon first burst onto the scene in women's wear during the 1980s, with iconic pop stars like Madonna leading the charge.
The trend continued into the late '90s, thanks to girl groups like the Spice Girls, and Britney Spears, who made crop tops a symbol of female empowerment and self-expression.
Crop tops make comeback after long hiatus
After a hiatus of about a decade, the cropped look returned, but this time, it took a surprisingly chic turn on the runways.
Designers incorporated crop tops into their collections, showcasing innovative and stylish ways to wear them.
Just as we were getting accustomed to a little midriff as chic, something unexpected happened: men embracing crop tops!
The rise of crop tops among male celebs
In recent times, male celebrities have challenged traditional gender norms by confidently sporting crop tops.
From East Africa to the West, a handful of male stars have embraced this daring fashion statement.
Here are seven male celebrities who are making crop tops look undeniably good
Frankie JustGymIt
In February Frankie Kiarie made a bold fashion statement by donning a long-sleeved crop top that showcased his muscular upper body.
Paired with white trousers, Frankie's look left netizens bewildered and appreciative of his confidence and style.
Peter Nyong'o
Peter Nyong'o, the son of Kisumu Governor Anyang' Nyong'o, made headlines when he rocked a grey crop top paired with bell-bottom pants to attend a Beyonce concert.
Peter's fashion choices have consistently defied norms, and he's known for pushing boundaries with his style.
Pulse Live Kenya
Denis Karuri
Denis Karuri, a renowned Kenyan makeup artist, has not only made waves in the world of female makeup but also fashion.
His bold style statements often challenge societal norms, including cross-dressing.
Karuri has fearlessly embraced the crop top trend, sharing pictures of himself looking fabulous in various crop top outfits.
Pulse Live Kenya
Kelvin Kinuthia
Kenyan content creator Kelvin Kinuthia, known for his cross-dressing, effortlessly pulls off a feminine look.
His fashion choices, ranging from simple dresses to suits, have captivated his audience.
His unique style includes donning crop tops and little shorts, giving even the ladies a run for their money.
Pulse Live Kenya
Bahati
Musician Kevin Kioko, known as Bahati, delighted his dedicated followers by sharing a video in which he wore a crop top.
In the video, Bahati sported a silver crop top, blue jeans, a wig, and full makeup, sparking discussions among his fans.
Pulse Live Kenya
Burna Boy
Burna Boy, the Nigerian music sensation, made waves with his on-stage look at the Kadetten Music Festival in July 2022.
Social media was abuzz with comparisons between his outfit and Ayra Starr's style. Burna confidently rocked a sleeveless white crop top paired with blue jeans featuring feathery styling from waist to ankle.
Pulse Live Kenya
JOIN OUR PULSE COMMUNITY!
Recommended articles
10 personal spaces every partner should respect in a relationship
5 things every woman wants for Christmas
7 signs you're a highly sensitive person — even if you're a chatty extrovert
Lessons for sub-Saharan Africa from a Malaria-free Belize
4 reasons locked hair grows longer and stronger than normal hair
4 African countries are responsible for 70% of the chocolate in the world
Hungarian Recipe: How the famous Jókai bean soup is made
7 reasons women don't get wet even when aroused
4 diet changes that may help ADHD symptoms, according to a dietitian