10 foods that warm you up naturally, according to AI
Embrace the cold season with these 10 naturally warming foods that not only satisfy your taste buds but also help you stay cozy from the inside out.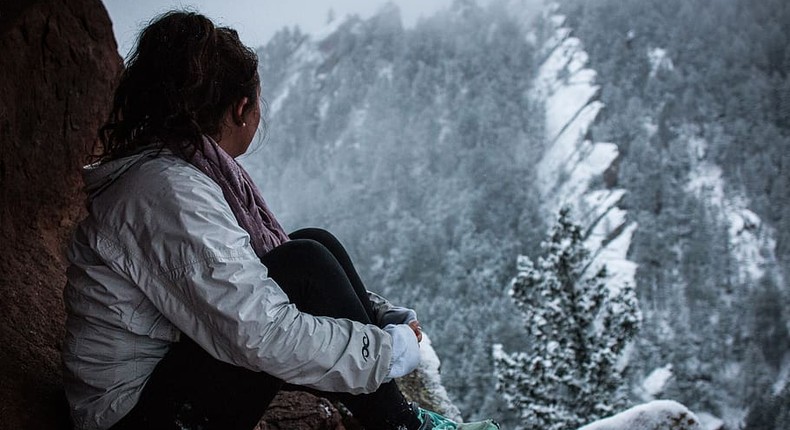 While bundling up in layers and cozy blankets is important, what you eat can also play a significant role in keeping your body warm.
Certain foods have thermogenic properties, meaning they generate heat within the body, helping you combat the chill from the inside out.
In this article, we'll explore 10 foods that can help generate heat and keep you warm during the cold season.
Ginger
Ginger is a well-known spice that not only adds flavor to dishes but also warms you up.
Its natural compounds can increase circulation and metabolic rate, generating internal heat. Enjoy ginger in teas, soups, or as a seasoning in various recipes.
Cinnamon
Cinnamon is another spice that helps generate heat by increasing blood flow and improving digestion. Sprinkle it on oatmeal, yogurt, or incorporate it into baked goods for a cozy, warming effect.
Chili peppers
Capsaicin, the compound responsible for the heat in chili peppers, has thermogenic properties that can boost your metabolism and generate body heat.
Add a bit of spice to your meals with some chili peppers or hot sauces.
Garlic
Garlic contains allicin, a compound known for its ability to increase body temperature. Incorporate garlic into your meals to not only enhance flavor but also warm you up from the inside.
Pulse Live Kenya
Nuts and seeds
Nuts and seeds like almonds, walnuts, and sunflower seeds are rich in healthy fats that provide a slow and steady source of energy, helping to maintain body heat. Grab a handful as a snack or sprinkle them on your breakfast.
Oats
Oats are a warming comfort food that can regulate body temperature. They're also rich in fiber, which helps keep you full and satisfied, further contributing to a feeling of warmth.
Turmeric
Turmeric contains curcumin, a compound known for its anti-inflammatory and thermogenic effects.
Incorporate turmeric into curries, stews, or golden milk for a warming and soothing drink.
Pulse Live Kenya
Onions
Onions contain sulfur compounds that can increase blood circulation and heat production. They are versatile and can be used in a wide range of savory dishes.
Dark chocolate
Dark chocolate contains both caffeine and theobromine, compounds that can increase heart rate and metabolic rate, generating a feeling of warmth.
Enjoy a piece of dark chocolate in moderation for a comforting treat.
Pulse Live Kenya
Hot herbal teas
Herbal teas like peppermint, chamomile, and licorice can help raise your body temperature.
The act of sipping on a warm beverage alone can also provide a sense of comfort during cold weather.
Conclusion
When the cold season arrives, it's important to stay warm not only by bundling up but also by choosing foods that naturally generate heat within the body.
Incorporating ginger, cinnamon, chili peppers, garlic, nuts, seeds, oats, turmeric, onions, and hot herbal teas into your diet can help you combat the chill and feel cozy from the inside out.
Pulse Live Kenya
Remember to maintain a balanced diet and consume these foods in moderation to make the most of their warming properties.
JOIN OUR PULSE COMMUNITY!
Recommended articles
Just 1 minute of squats can boost concentration & improve decision-making
6 astonishing facts about December that will blow your mind
6 practical ways to deal with toxic parents
70-year-old Ugandan woman gives birth to twins
10 personal spaces every partner should respect in a relationship
5 things every woman wants for Christmas
7 signs you're a highly sensitive person — even if you're a chatty extrovert
Lessons for sub-Saharan Africa from a Malaria-free Belize
4 reasons locked hair grows longer and stronger than normal hair