7 most photographed places in the world
The golden rule of travellers is that if you didn't take any photos on the entire trip, then nothing happened. Let's check out these 7 most photographed places.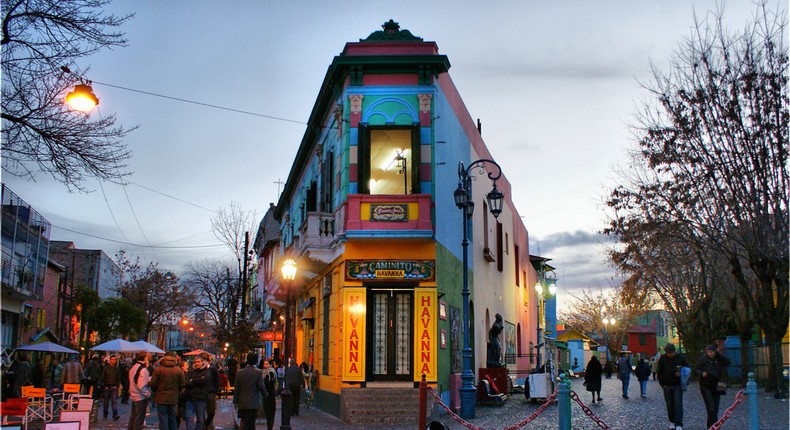 Have you ever thought about what the most photographed places in the world are? Well then, lets have a look.
The golden rule of travellers is that if you didn't take any photos on the entire trip, then nothing happened.
Apparently, majority of us love to take shots of wonderful places we visit and post on Instagram to share with friends and fans. So, recently Instagram and google app released the most photographed places in the world that were shared on the various apps. Here are 7 places that actually made it to the list.
1. Eiffel Tower, Paris, France
Eiffel Tower, one of Paris's most visited attractions about 324 metres tall,  was made because of the Worlds Exhibition which was held in Paris in 1889. Although the people were against the creation of the Tower at the time, today, it's the most visited place in Paris by the tourists.
2. Guggenheim Museum, New York City, U.S.
Guggenheim museum is an internationally renowned art museum and one of the most significant architectural icons of the 20th century located on the Fifth Avenue in New York City and its wive is set to the Central Park.
3. Ponte dell'Accademia, Venice, Italy
The Ponte dell'Accademia is one of only four bridges to span the Grand Canal in Venice, Italy. It is the southernmost bridge that connects San Marco and Dorsoduro and it allows a way to the Gallery.
4. Trafalgar Square, London, England
This iconic attraction found in the centre of London with the whole square filled with many interesting monuments is sure one place to visit if you find yourself on an adventurous trip to London.
5. Caminito, Buenos Aires, Argentina
Caminito (Barrio La Boca), a street museum and a traditional alley, is a small street for passengers in La Boca and it has a huge cultural and tourist significance. it is declared as a "street museum" and it is under state protection as a big cultural heritage.
6. Park Guell, Carmel Hill, Barcelona, Spain
The Park Guell, an Antoni Gaudi architectural design, is a public park system composed of gardens and architectonic elements located on Carmel Hill, in Barcelona, Catalonia.
7. Trinità dei Monti, Rome, Italy
These are the most known stairways in the world. On the bottom of the stairs there is a fountain of Bernini which is called Barcaccia and it is designed in 1627.
JOIN OUR PULSE COMMUNITY!
Recommended articles
If you feel insecure about your boobs, read this
Why guests had to squeeze between 2 naked models to enter an art show
Cardi B fawns over husband Offset on their 6th wedding anniversary
Dear Pastor Dr Dorcas Rigathi, you can be the voice [An Open Letter]
5 not-so-obvious signs you're a horrible boss and employees probably hate you
Why you should dump friends who crack 'jokes' that make you uncomfortable
It's harder to get pregnant during these three months - Research
MoH recalls paracetamol solution from shelves: What you need to know
Everything you should know before eating edible gold