Cheap and healthy foods for campus students
Si lazima uwe na sponsor ndio ukule poa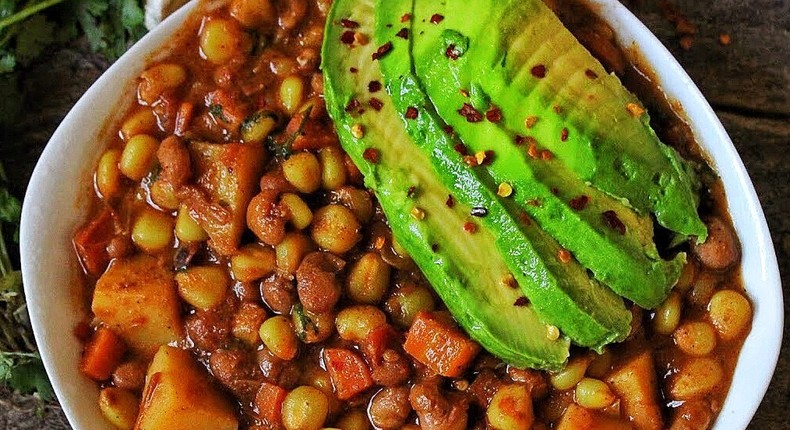 When all your friends are going for sponsors to finance their lifestyle in campus, you don't have to follow that route.
Although surviving with the little pocket money from your parents or HELB can be tricky, that still is no enough reason to adopt a careless lifestyle. If it's food, you don't have to buy expensive foods for you to eat healthily.
Seriously, some of the very nutritious foods are very cheap and most campus students can afford them. We are talking about healthy and affordable meals such as the ones listed below:
I don't know if this delicacy still goes by this name nowadays but USA was the short form of Ugali, Sukuma, avocado when I was still a student. This meal is easy to prepare and your body will thank you for feeding it with loads of nutrients. With Sukuma za 10 bob, and avocado ya 20 bob, you are good to go. And you can add kachumbari if you like.
2. Scrambled eggs and ugali
Pulse Live Kenya
Within 30 minutes, your meal should be ready unless you are cooking ugali ya kisiagi. Eggs are very affordable these days, retailing between 10-15 shillings. Two scrambled eggs and tomato are enough to feed one comrade. If you are lucky and got some flour from shags, then life should be pretty easy for you when it comes to eating healthy.
3. Spaghetti and scrambled eggs
When your taste buds can no longer stand ugali, then spaghetti will do. Very fast to fix yet very nutritious. You will have eaten healthier than the person who went to the cafeteria and got themselves a pack of fries.
Pulse Live Kenya
Beans are always cheap compared to other legumes and you can always get some from the market if your parents are not farmers. In some colleges, power is free in hostels and you can thus boil your beans without worries. The problem only rises when the power goes out before your beans are cooked. You can also get already cooked beans from the Kibandasky to accompany your rice.
5. Noodles and ripe bananas
Sounds gross? I know. But until you try it, don't rule it out. A packet on Indomie noodles retails for around 30 bob and ripe banana is only 10 bob. Slice your banana into your ready noodles and enjoy your meal.
6. Githeri and vegetables
Pulse Live Kenya
This is a cheap and well-balanced meal. Get githeri and the vegetables of your choice from the kibanda and go make a delicious meal. Of course, githeri is never complete without avocado.
JOIN OUR PULSE COMMUNITY!
Recommended articles
Ben Cyco, Wanjiru Njiru finally married, stunning photos from the couple's wedding
Can you stomach rejection? 8 tips to help when she says 'No' to you
5 activities every adult should know how to do
8 signs your guy really wants to marry you
10 irritating Kenyans on WhatsApp
8 Cars that defined Kenyan drivers [Photos]
Cucumber: The health benefits of this fruit will leave you speechless
Here are signs that you're not the main chick in your relationship
6 reasons why your nipples hurt