5 common mistakes most people make with their fruits and vegetables
Check these common bad habits most people tend to make with their fruits and vegetables.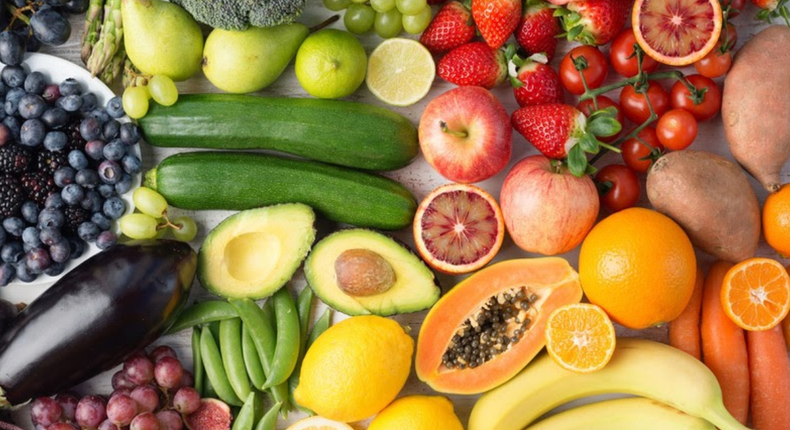 When it comes to fruits and vegetables, it is very easy to make a mistake.
It may be in the way you store them or even what condition you buy them in.
These habits may seem harmless but some of them may make your fruits and veggies lose their nutritional value, taste or could even end up being a waste of your money in the long run.
Check out the five common mistakes most people tend to make with their fruits and vegetables.
1.Buying fruits that are underripe
Not all fruits get to ripen after being bought. There are some that do not ripen and end up only maturing.
Examples of such fruits include strawberries, grapes and cashew nuts.
2.Washing your food before storing it
A lot of fruits and vegetables come with a lot of dirt so it would only make sense to clean them before storing them in the fridge. This however causes a production of excess moisture which can encourage bacteria to grow and decay on your fruits.
3.Storing vegetables in plastic bags
Avoid using plastic bags to store vegetables in the freezer. Plastic bags are not very breathable and your veggies need to breathe. Unpack your vegetables from the bags as soon as they get home.
4.Storing your vegetables in the fridge while they are hot
Hot food can get contaminated in the fridge. Let your hot vegetables cool down first before refrigerating them.
5.Refrigerating all your produce
Not all your vegetables and fruits belong in the fridge. A good example is tomatoes. They don't get to ripen as they should when refrigerated and their flavor and texture is also compromised.
JOIN OUR PULSE COMMUNITY!
Recommended articles
7 weird things men find attractive in women
9 feminine hygiene tips every girl should know
10 outdated gadgets that will make you nostalgic
Fashion designer Diman Mkare announces expecting first child [Photos]
6 tips to enjoy rest when struggling to slow down
These are 5 top signs of fake love in a relationship
How to Deal With Carpal Tunnel
10 unwritten rules for healthy social relationships
How ex-Presidential staffer turned school into a luxury resort [Photos]