Annoying things Nairobians do when they visit the village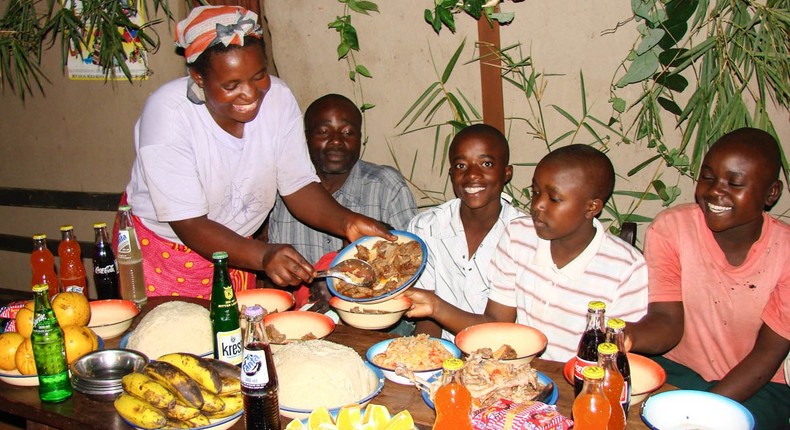 The holidays are approaching and soon the kids will be sent to the village to see their grandparents.
And when we all anticipate the end of year holidays to reunite with our family members and get a break from work, Nairobians miss it all. Instead of giving the village fellows an easy time, they carry with them all their urbanism not to say how irritating it is.
Doubt it? Check out some of the most annoying things Nairobians do when they visit the village:
1. Bragging with hired cars. We all know that not every Nairobian owns a car and there is no crime in not owning one. But why can't you let the villagers talk about the low harvest season in peace without bringing in the conversation about your Vitz?
2. Complaining about limited air in shags matatus. Let's get it clear here. The matatus are very few in the village and instead of complaining how overloaded it is, you should be grateful that you were lucky not to walk on foot and pray for safe arrival.
___8878386___2018___9___20___9___Probox-PSV-migori
3. If the githeri is too hard for you, you should have carried more noodles, rice and the other foods you are used to eating in Nairobi.
4. 'How do you manage it without electricity?' Really? The villagers have more problems to worry about than watching the soap operas on TV.
5. So everyone wakes up to work but you sleep up to 10 am because you came for a holiday. You sure are misplaced, you should have gone to Seychelles.
6. Ooh and ugali number 2 is the best delicacy in the village. So if it gives you a running stomach, a backache or whatever it does to you, sorry.
___8878411___2018___9___20___9___380549_3018275981378_1396984915_33188070_1563319192_n ece-auto-gen
7. Once you have sent your kids to the village, you don't have to call after every hour asking if the kid had Weetabix for breakfast, some snacks at 10 o'clock and if they are safe. Of course they are safe and even if they climb trees, trust you me they won't break their limbs.
8. If you can't help with garden work, you must then cook for everyone and don't you dare complain about the smoke. You just can't walk around supervising what others are doing.
___8878464___2018___9___20___9___Black-Youth-Farms_20180112 ece-auto-gen
9. If your kids can't speak some Swahili, they only bring more trouble than good to those elderly grandparents. It's annoying when a child can't communicate with the elderly due to language barrier.
10. Last but not least, actually the most important part; Do the simple Maths of what you give and what you take. If you only came with a few shopping bags and in fact consumed it all during your stay, why should you carry a bag of potatoes, maize, milk, and beans?
JOIN OUR PULSE COMMUNITY!
Recommended articles
A guide on How to Simp, and why it's necessary
Ben Cyco, Wanjiru Njiru finally married, stunning photos from the couple's wedding
Can you stomach rejection? 8 tips to help when she says 'No' to you
5 activities every adult should know how to do
8 signs your guy really wants to marry you
10 irritating Kenyans on WhatsApp
8 Cars that defined Kenyan drivers [Photos]
Cucumber: The health benefits of this fruit will leave you speechless
Here are signs that you're not the main chick in your relationship