Tips to preserve your tomatoes for longer
How do you keep yours fresh?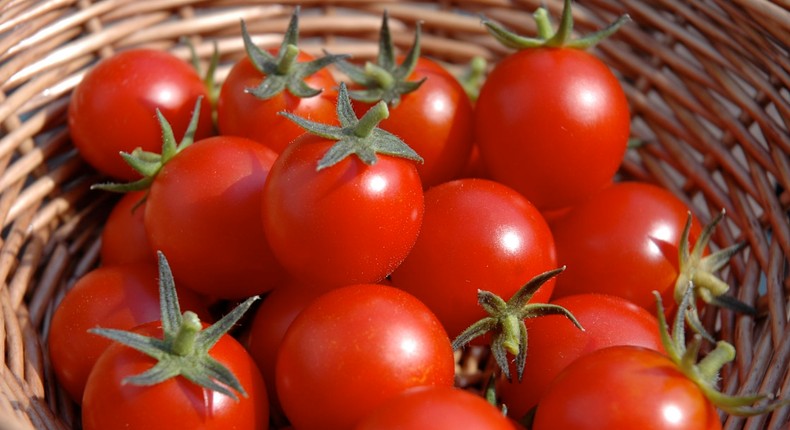 There days you will find that tomatoes are very cheap but you wonder how you can preserve them.
If you have been in such a situation, these tips should help you out:
Place the tomatoes on a flat surface with the stem side facing downwards. This way, the tomatoes do not lose moisture that lead to withering or pick up bacteria that make them go bad.
The secret to storing tomatoes for longer periods is ensuring that they are under room temperature. If it's too hot, your tomatoes will go bad. If they are not ripe, don't refrigerate them until they ripen.
Pulse Live Kenya
This method has been tried and proven to work for a long period of time. If you live in a hot area, all you do is dry them under the heat of the sun. Cut them into small pieces, put them on trays and place them outside for some days until they are completely dry. Then store them safely in a can for future use.
Tomatoes can be frozen in their full size, in pieces, pureed or blended form. However, do not expect them to retain their original taste and texture.
Pulse Live Kenya
Clean and dry your tomatoes well before canning them. You can cut them into halves or store them in their whole size. Put them in a glass jar and add vinegar, lime juice or citric acid to preserve them for longer periods.
JOIN OUR PULSE COMMUNITY!
Recommended articles
Why do single women find married men attractive for relationships?
How to know when your friends have high-functioning depression
Here are reasons why grooms cry at wedding ceremonies
5 ways to have more mind-blowing sex in your relationship
5 things you should never do to please a woman
Popular Nairobi lawyer Silas Jakakimba weds fiancée in star-studded ceremony [Photos]
What's the craziest thing love has ever made you do? 10 Nigerians share their drunk-in-love stories
5 medical examinations every couple needs before marriage
Different types of customers you will meet when working in customer service [Pulse Contributor's Opinion]