For women: How to get wider hips
Try the following tips if you want to have wider hips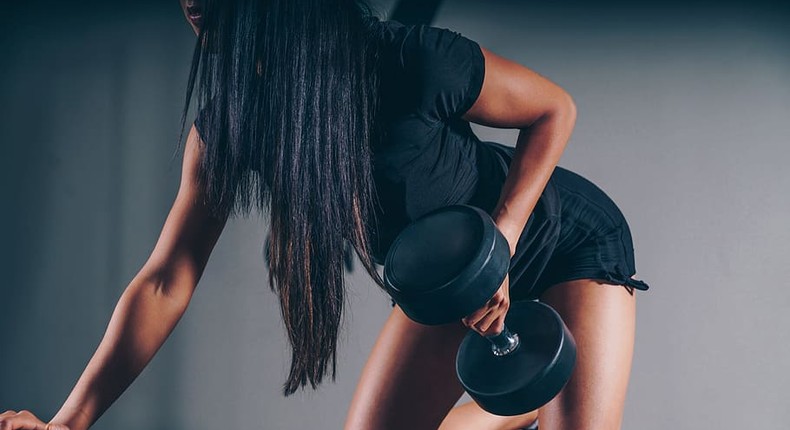 Getting wider hips is a common desire for many people, particularly women.
While it's not possible to change the bone structure of your hips, there are exercises and lifestyle changes that can help you build muscle and enhance the appearance of your hips.
Additionally, certain clothing and fashion choices can also create the illusion of wider hips. In this guide, we will explore some of the most effective ways to get wider hips.
Sumo walk
Looking for a way to strengthen your quadriceps? Here's a great exercise that might help!
To get started, be sure to keep your weight in your heels, as this will activate the muscles on the backside of your body.
For even more of a challenge, try adding a mini band around your thighs - this will increase the intensity and engage your glute medius muscles as well. So why not give it a try and see how it works for you?
To perform this exercise, start by getting into a squat position with your arms comfortably bent in front of you.
From there, take 2-4 steps to the right, maintaining the squat position, and then repeat the same steps to the left.
For a more challenging workout, try to stay low in the squat position for as long as you can to really feel the burn.
You can also add a mini band around your thighs to intensify the workout and engage your glute medius muscles. This exercise is a great way to strengthen your quadriceps while also engaging the muscles in your glutes and thighs.
Clamshells
Start by lying on your side with your legs stacked on top of each other and your heels bent at a 45-degree angle. This exercise will work your outer thighs and hips.
Slowly lift your top knee as high as you can while keeping your hips still. You should feel a stretch in your outer hip muscles. Then, lower your knee back down to the starting position.
Repeat the exercise for several reps before switching to the other side. It's important to keep your hips stable during this exercise to target the correct muscles.
Squat side kicks
Enhance your leg and butt workout with this unique squat variation that adds a side movement for an extra challenge. Begin by standing with your legs slightly wider than hip-width apart.
Lower your body down into a squat position, ensuring that your thighs are parallel with the floor.
As you start to rise back up, kick your right leg out to the side, making sure not to overextend it.
Then, immediately lower back into the squat position and repeat the kick on the next rise with your left leg.
This exercise offers a great degree of side movement that is not found in many other leg and butt workouts, providing a well-rounded workout for your lower body.
You can add resistance by holding dumbbells or placing a resistance band around your thighs.
JOIN OUR PULSE COMMUNITY!
Recommended articles
Safety - 8 do's & don'ts while using the kitchen
5 urgent reasons governments should stop subsidizing tobacco farming - WHO
Bobi Wine talks Barbie's super genes: 'My kids have taken after her'
For women: 6 things you should know about pregnancy tests
What kind of parents are millennials? 5 ways they differ from their own parents
5 types of people you should never date
Dear women, here are 5 things you do that men find confusing
Africa Day 2023 Nairobi celebrations illuminate Africa's remarkable journey [Photos]
5 African countries where snow falls
Thika Sports Club, next stop for NCBA golf series
Big Ted's inspiring message to Kenya's rugby community
Fitness influencer Shiv Simani joins fight against sports neglect by gov't
Kipchoge wins Sh7.4M prize in Spain
Ombachi shares how career-threatening injury pushed him into content creation
Ruto donates millions after AFC Leopards beats Gor Mahia for 1st time in 7 Years
Ulinzi Stars midfielder returns from four-month injury layoff
Kenya's thriving sports culture: A deep dive into the country's passion for sports betting
The 8 largest events in Las Vegas 2023