Here's what you should do if you encounter a wild animal
Tips on how to avoid an attack or defend yourself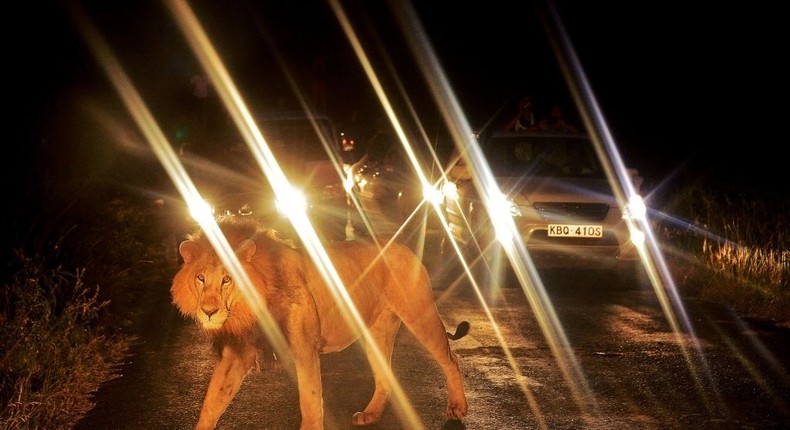 Over the years, stray lions have been spotted in neighbourhoods around Rongai. So, what should you do if you're out and encounter a wild animal?
Kenya Wildlife Services (KWS) has advised on measures that can be undertaken in case of an encounter with a wild animal.
Show the hyena that you are an apex predator by making a loud noise, looking aggressive and frightening as if you are going to attack.
If you see an animal coming towards you stop, then back away or reroute to give that animal a path to get by you. Do not turn your back to the animal.
Use a bike or your gear to try and spook the animal away from you if it hasn't left already.
Do NOT run From the Animal
That could make you appear more like prey and entice them to chase. It is also dangerous if you choose to run and don't know where you're going.
Minimise Movements at Night
Most wild animals are nocturnal and have perfect vision during the dark, hence the need to avoid moving around during the dark, but if urgent, one must practice the other measures.
JOIN OUR PULSE COMMUNITY!
Recommended articles
3 reasons you should apply lime juice on your face
NTV anchors Ben Kitili & Lofty Matambo promoted to senior roles
15 of the wildest animal specimens I saw hidden underneath one of the world's largest natural history museums
Cucumber: The health benefits of this fruit will leave you speechless
KTN anchor holds dreamy beach wedding ceremony on her birthday [Photos]
Fairytale bride: The 3 dresses Rita Dominic wore on her wedding day in detail
Check out how Rita Dominic and her husband looked at their white wedding
The way of men - How the 1st inaugural men's event went down
DIY Recipes: How to make Sausage salad