5 Irritating problems in your house that lemons can get rid of
Apart from the countless health benefits the bitter fruit has, it can also make your life at home a bit easier without being extravagant.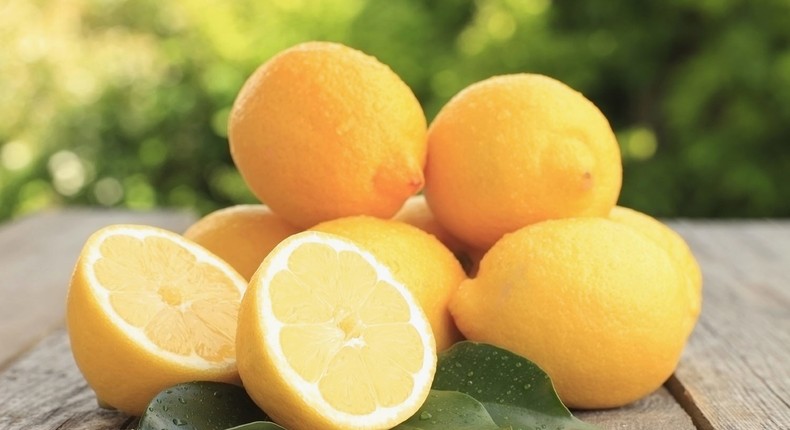 Lemons can be used to get rid of numerous problems you might be encountering in your house.
When your metallic sink start being rusty, do not replace it. However, use lemon peels and baking soda to get rid of the brown covering.
Refrigerators can really stink after storing foods for a long time.
To make your fridge have a fresh smell, wipe it with a sponge soaked in lemon juice.
You can soak your white clothes and towels in lemon juice mixed with baking soda before washing to remove stains.
These are the most irritating insects that can ever infest your kitchen. They come in groups and can get inside your sugar tin and make it inconsumable.
Not to worry though, as lemon got you covered. Pour lemon juice wherever the ants are and before you know it your kitchen will be ant-free.
If you do not want to spend lots of money on air fresheners for your house, you can easily make one using lemons.
Simply, mix baking soda, lemon juice and essential oil with hot water. Stir well to dissolve the ingredient.
Let the mixture cool then pour it in a spray bottle.
There you go you have your home made air freshner.
JOIN OUR PULSE COMMUNITY!
Recommended articles
3 reasons you should apply lime juice on your face
NTV anchors Ben Kitili & Lofty Matambo promoted to senior roles
15 of the wildest animal specimens I saw hidden underneath one of the world's largest natural history museums
Cucumber: The health benefits of this fruit will leave you speechless
KTN anchor holds dreamy beach wedding ceremony on her birthday [Photos]
Fairytale bride: The 3 dresses Rita Dominic wore on her wedding day in detail
Check out how Rita Dominic and her husband looked at their white wedding
The way of men - How the 1st inaugural men's event went down
DIY Recipes: How to make Sausage salad