3 things Kenyans unconsciously look at when choosing a sitting partner in matatus
Kenyans can be quite judgmental when choosing someone to sit next to in a matatu. A scrutiny carried out by Plive.co.ke revealed some of the unfair things people unconsciously look at when choosing their seat mates.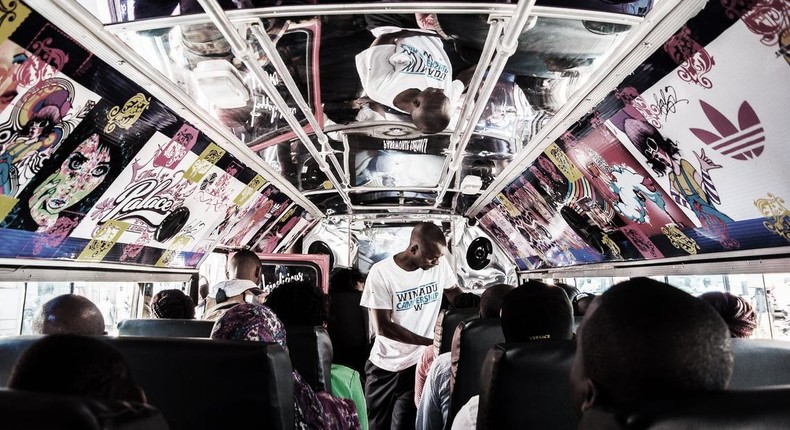 There is no denying that matatus are part of the Kenyan culture.
Recently, we looked as some of the top ten annoying people you will never miss in a matatu and I bet you remembered someone you had an encounter with.
Today we will scrutinize some of the three unconscious things you look at when choosing your seat mate in a matatu.
This might sound brutal but while walking on the corridors of a matatu you will always skip that person who is occupying their seat and half of yours.
Speaking to David, a regular commuter on the Kagemi route, he divulged that he would rather wait for the next matatu than sit next to a 'fat person'.
Looks can draw people to you or drive them away. Guys are unconsciously looking for that pretty girl to sit next to in a matatu and deliberately avoiding seats already occupied by fellow men.
Dennis, a millennial on the Ongata rongai route, mentioned to me that it is impossible for him to sit next to a guy yet there was an empty place next to a lady.
"I often avoid sitting next to older people because they sleep a lot and would probably, lie on me in the process," Jane who uses the Githurai 44 matatus intimated.
She mentioned that she always finds herself sitting next to younger people and it had become a decision she makes without thinking about it.
What are some of the factors you consider while choosing the person you sit next to in a matatu? Share with us.
JOIN OUR PULSE COMMUNITY!
Recommended articles
Netizens slam Kibera food vendor who sold French vlogger ugali-matumbo for Sh1,000
3 interesting benefits of backing babies
10 indicators of an exceptional nanny you wouldn't want to lose
4 questions you should stop asking people
10 simple ways to quickly cook delicious pasta
Commentator & girlfriend share relationship journey as they announce 1st pregnancy
The Gastric Balloon: Unveiling a non-surgical route to weight loss in Kenya
11 reasons ladies say you're not good in bed & how to fix them
All you need to know about PID the infection that causes infertility