Ladies, this is what to talk about with men
Jump starting a conversation, especially with someone you don't know can be hectic. A general understanding can be a good start for a healthy talk.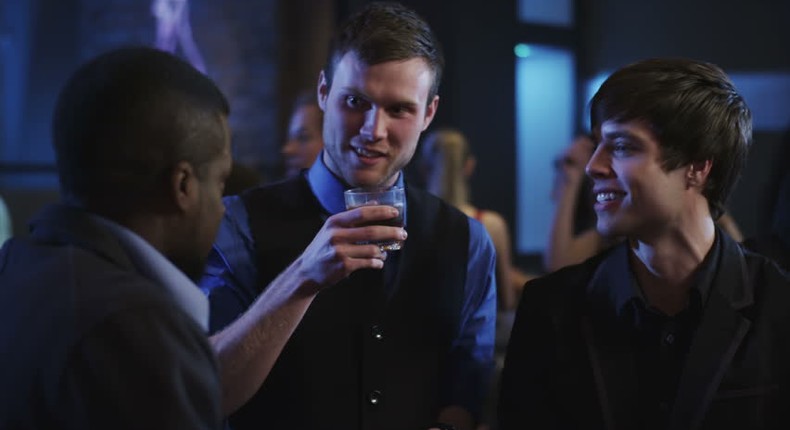 Sometimes it may not just be easy to start a conversation with that guy seated next to you in a
Starting a conversation with men sometime may paint an awry picture about a lady, probably, why the quick move, so one has just to keep waiting for the guy to speak out.
So you like and feel close to this guy, but you have no idea what is intrinsic to his heart; like what he loves to death. Many men, however, would have at least a liking for something commonly liked by all men. It doesn't have to get harder any longer.
Probably you have something to speak out and just don't know when you should bring it out. He is a boring guy after all and you don't know what he will end up saying.
The following ten issues should help you ace out into him; then speak out your mind irrespective of what comes.
Making a first move on someone you don't know has been a hard nut to crack. Usually, starting it or simply throwing a word can hold you back. It is simple though.
You can start with the day to day stuff. Be simple, but targeting a specific area of what you want to know. Probably you could talk of video gaming, his dressing or keep it random. Find out something you just don't know, even when you know, it is good to confirm.
Just talk about cars. Remind him of the new Jeep that has just zoomed past you two. If he already own one, talk about it. Praise it if you can. Most guys like to talk about their cars at any chance they get.
Automobiles have never faded from the minds of men. It is always trending at number one. They thrive on it. Funnily, you do not have to be an expert to engage ion automobile talk. But at least know something, thanks to your data bundles, you can access the internet.
Why would you fail to talk about Manchester United and Chelsea, yet you are seeing him in T-shirt with such logos? Provoke him to talk about how badly they lost that goal to Man city last weekend. He will just come live.
It has never been that rejuvenating. This is what men spend most of their time talking about, thanks to the English Premier League games.
Most men have interest in sports, so asking questions or talking about his favorite team or sport, is one way of getting him hooked. You can also ask him about which sport he plays.
Get the guy to explain to rules for a specific sport that you do not understand and then have him take you out to watch it. Be carefully, others probably follow sporting blindly.
This is a great key. If you have mutual interests, it is easier to start a conversation. So how do you get there? Most guys love talking about what they do at their work place.
This gives them a sense of belonging in "it's a man's world." Yes of course girls are moving up too, but just give him time to feel free and talk, this will allow you to understand his feelings and mind better.
Just as women like talking about their new clothing, shoes and hair, men do this too. Men are human; they have issues at work or about their new coat! Period!
This is a topic less talked about but highly done. Imagine this could be a men's trending topic, probably after cars. Irrespective of the perception out of such a talk, men tend to speak about this. Engage him in such a talk. He will just speak out with you.
However, it is a discussion guys love and they will never tire talking about it.
Everyone loves money. Perhaps is the lack of it or its desire that makes it a trending topic for most men, and everyone of course. Just like they talk about their jobs, money is a decimal matter most men talk about.
This will make him bring out ideas about his objectives and his future plans.
Ladies, there you go, don't sit bored, speak to that dude!
JOIN OUR PULSE COMMUNITY!
Recommended articles
Wahu, Nameless dazzle in beautiful baby bump shoot [Photos]
Betty Kyallo, Bahati among headliners for all-white-themed comedy show
Interesting history of influencer marketing in Kenya
Heartbreak as Tems unexpectedly cancels Nairobi concert
5 ways to have more mind-blowing s*x in your relationship
Details of cosmetic procedure behind Kate Actress' new body [Video]
Here's why sleeping with your phone in bed can affect your health
Body count: Stop asking your girl for it, you don't need to know
25 top designers to showcase at Nairobi Fashion Week