10 struggles of finding a house to rent in Nairobi
Moving out is the real initiation into adulthood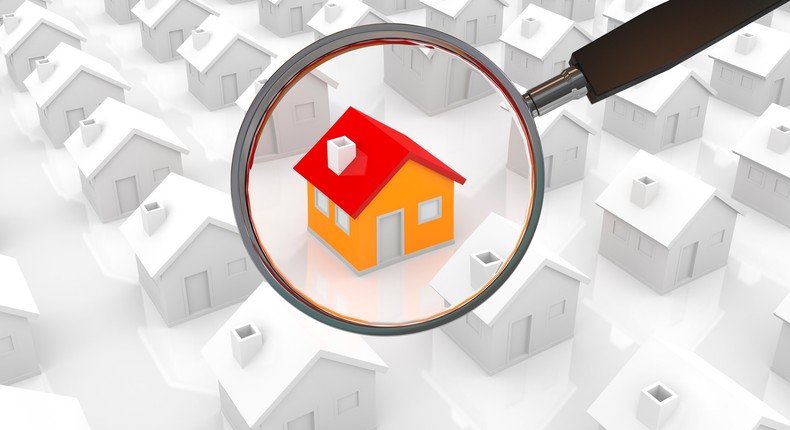 Finding a rental house in Nairobi should be considered an extreme sport.
As millennials, we get to a certain age, especially when we start the employment phase and feel the need to be independent and do grown up stuff such living on our own. Sure, it's nice to stay on your own, you have all the freedom in the world and you set your own rules. And let's not forget the fact that you no longer have to deal with annoying siblings and parents. But while it's all roses and glitter, the process of moving out and finding a safe, cosy, affordable haven comes towed with a million problems.
From rogue agents to difficult Landlords, to really poorly maintained houses, here are struggles millennials go through when finding a house to rent in Nairobi:
All you get is a million notifications on your phone...
2. GOSH, the house Agents, where do I start?
They can give you blood pressure man. The worst thing you can do is deal with more than one Agent at the same time. That's cause they want to be paid per every house you view and if you find a nice one or at least a more professional one, he will still ask you for kitu kidogo after viewing the house.
3. Still on Agents, you can't even be sure on whether you can trust them or not.
There could be a high chance that you're dealing with a conman and you simply can't go to view a house alone. Anything can happen especially if it's an Agent you got off one of these 'funny' sites. If the guy sounds dodgy when you call, you gotta be very careful lol you might end up being robbed. This is Nairobi!
4. And how about tarmacking from one estate to another under the scorching sun looking for your perfect ka-studio apartment fruitlessly?
5. Before you actually get that one house that wins your heart and is pocket friendly, you just realize how poor you actually are.
If your budget is anything below 20k, your options are there, but be ready to deal with overcrowding, water problems, traffic issues, flooding heh...
6. When you view the house, what was advertised is almost never the same as the real deal.
Photos lie...the house suddenly appears smaller, and that "five minutes walk from The Junction Mall" selling point ends up being a hoax...Near Junction? Kumbe it's all the way past Ungwaro...
7. Sometimes, the Landlord/Landlady has a million conditions that he/she wants met.
"I want a single lady" "I only want Kikuyus" "You cannot cook with a stove here". My friend...maisha ngumuuuu.
8. And speaking of a million conditions...that two month deposit prerequisite that leaves you broke for the next four months is the real meaning of adulting!
9. Not forgetting that you still have to pay the agent his own fee for finding you the house!
10. And if the house is not furnished, where do you even start? You angusha a matress and hustle to furnish it mdogo mdogo.
It's all good though you gotta start somewhere right?
JOIN OUR PULSE COMMUNITY!
Recommended articles
Dress for success: 5 tips to make you look more powerful in suit
5 health benefits of eating boiled eggs
5 best places to propose to your girlfriend
How to get your crush without shooting your shot
Why do guys still masturbate when they have girlfriends?
Signs she will say yes when you pop the question
Ladies: Here are 5 dangers of wearing waist trainers
3 reasons you should apply lime juice on your face
How to create festive, Christmassy atmosphere in December