6 professions with most annoying characters in Kenya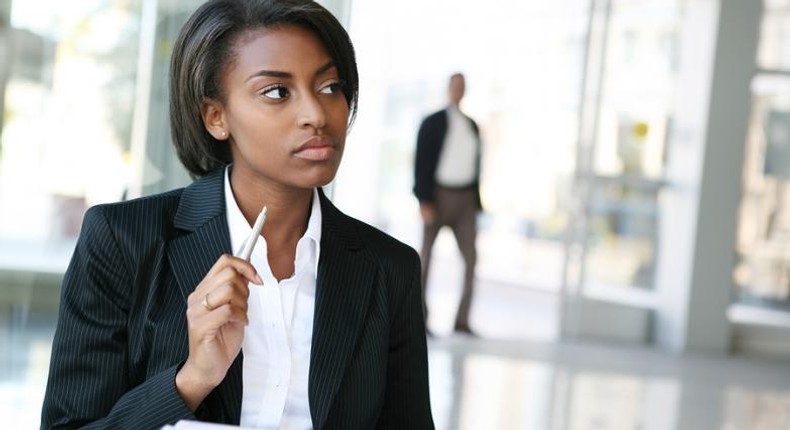 Every profession has some annoying people-but some seem to have more annoying people than others.
Honestly, no hard feelings or anything against these professions but they got some of the most annoying people you will ever come across in Kenya. Or maybe it's because we have to interact with them more often than we do with other professions.
Here is a list of a few of them:
If you have a good tailor, thank heavens. They know we really need their services and seem to be taking advantage. You will leave your outfit for repair and three weeks later, it's still not done? Reason? The tailor has been very busy. They are such perfect liars.
They do a great job and they can also be hilarious and keep you entertained as you travel. But there are those who make your journey a hell. They are rude, some will pretend to have forgotten to give you back your change, and others will literally refuse to give it back to you. It's like they are always looking for a moment to vent their pent up emotions.
Besides their annoying gossips, hairdressers can be very mean at times. First of all, no hairdresser will ever accept that they are not well acquitted with a certain skill. She convinces you that she knows how to do a certain hair style but by the time you are leaving, all eyes are on you because everyone thinks that you look like a scarecrow.
4. Receptionists/secretaries
I never get why they are ever moody. Well, we all get moody at times but being at a position where you have to deal with visitors everyday calls for a person who is able to mask their feelings. And even if they are moody, there is no point being rude to a person who has no idea about what's bothering you.
They are the best cat callers we have in Kenya. You will be passing by a new construction site innocently and they just can't let you go in peace. And if you don't respond, they do it even more which makes it worse.
Sorry to say but Kenyan public servants need to polish up. They will just be seated gossiping and high-fiving when you are there waiting for their service. They don't care if you've waited for 3 hours or if you have other errands to run-either way, they will still get their cheques.
JOIN OUR PULSE COMMUNITY!
Recommended articles
Kambua shares her biggest lesson in motherhood
DIY Recipes: How to make sweet potato fries
South African star Ami Faku delivers rousing performance at Drip Fest [Photos]
Bed-time routine hack to help you fall asleep faster
5 traditional qualities money has replaced in modern relationships
Is love transactional? - First episode of Pulse LSL premiers [Video]
5 things you can do if you are stuck in a queue for hours
5 reasons you should consider having a court wedding
The perfect nail color to wear when your boyfriend proposes