6 things you should do every morning to be successful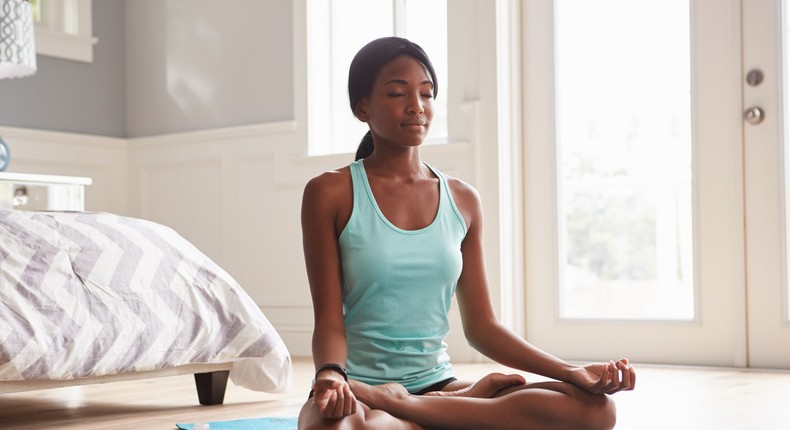 So you are still where you were five years ago.
Same old house, your business is still mark timing and the vicious cycle of paying bills and waiting for end month again to get your pay cheque is still the same.
You want to grow, start a side hustle, move to a bigger house, but your salary is only enough to pay bills. Because it's actually too little to let you save. But then, people are buying houses, moving to posh estates and driving big cars. The difference between you and them is probably how you do things.
To be successful, there are things you must do, and others you must drop. Your morning determines the success of the day. And because we all want to be successful, why not check out these morning routines you should adopt for you to get there:
It's five o'clock and the alarm is beeping to get your from your slumber. But you hit the snooze button three times before waking up at 6 am. See, successful people wake up really early-sometimes as early as 4 am. Because waking up early will not only give you ample time to finish your tasks but you will also be more productive in the morning hours.
With all the morning rush to get to work on time, sparing a few minutes for meditation seems like a waste of time. But in actuality, meditation will help you focus more on what you will be doing during the day. Immediately you wake up, take a few minutes, close your eyes and meditate for some minutes.
It's tempting to get your phone first thing when you wake up because you want to know what's happening. You want to see who sent you messages on WhatsApp and whether you have new emails. But this habit may end up ruining your whole day.
Ooh you got no time for exercise in the morning? Well, you better create it because a healthy body means a healthy mind. Run for some minutes, get to the gym or do simple exercises right from your house. As long as you get physical, it's good enough. You will feel better, get more energy physically, and your brain function will also be on another level.
Yes, don't just drink. Eat and eat healthy. You can't blame your body for failing you while you put no effort to fuel it properly. It's the most important meal of the day and a healthy breakfast is also great for your mind.
6. Begin with the most difficult tasks
On you to-do list, there is that one task you have been procrastinating for weeks because it feels like the hardest. Let that be your first task of the day. Once you handle it, you can be sure that the rest of the tasks will be a walk in the park.
JOIN OUR PULSE COMMUNITY!
Recommended articles
Kambua shares her biggest lesson in motherhood
DIY Recipes: How to make sweet potato fries
South African star Ami Faku delivers rousing performance at Drip Fest [Photos]
Bed-time routine hack to help you fall asleep faster
5 traditional qualities money has replaced in modern relationships
Is love transactional? - First episode of Pulse LSL premiers [Video]
5 things you can do if you are stuck in a queue for hours
5 reasons you should consider having a court wedding
The perfect nail color to wear when your boyfriend proposes