8 creative ways to make your cooking gas last longer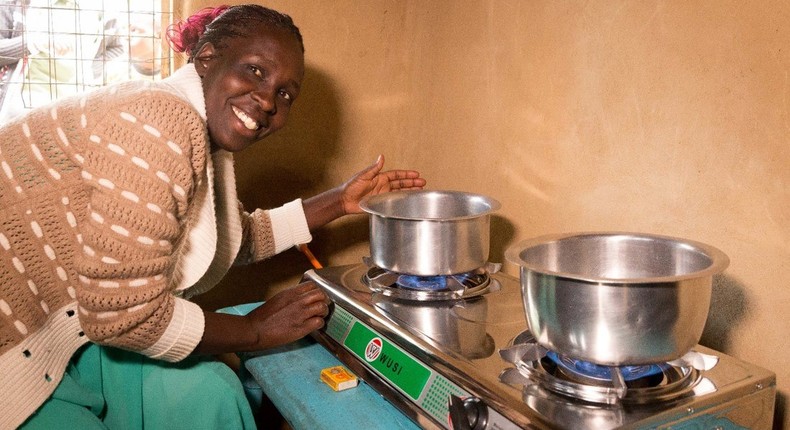 How long does your cooking gas last? Not long enough as you would wish?
Well, you probably are not making any effort to make it last longer and you should. You are now wondering how you can even save your gas. But making your gas last longer is not just a made up story. It's real and you should try it and see the results.
Use these tips to save on your cooking gas:
Sometimes, it's possible that your gas is leaking but you can't notice it because your kitchen has so many ventilations or it's not leaking that much. But even that small leakage leads to waste of gas. So, check your burner and pipes regularly to ensure that none of them is leaking.
As easy as it sounds, it really helps to save your gas yet at times we just leave our pots on fire without lids. Even if you are boiling water, cover the pot to reduce loss of heat which makes the cooking process longer.
3. Get everything ready before cooking
How many times do you light your cooker before getting the ingredients ready? Countless, huh? Adopt the habit of preparing everything you need and putting all the materials next to you to avoid leaving the burner on as you get the ingredients ready.
Whatever dish you are making, use water moderately. Many a times we use excess water and we have to leave the food on the cooker much longer even if it's ready for the water to evaporate.
5. Ensure the bottom of your pot covers the burner
It makes no sense to use a pot with a small bottom on a larger burner. If the burner is large, use a large sufuria to avoid loss of heat
6. Wipe your utensils before use
Now you think that it will only take two seconds to dry your pans on fire. But even the least of actions when it comes to saving really matters. And, if you use wet utensils every time you are cooking, you end up wasting a lot of gas. So make it a habit to wipe your utensils dry before placing them on fire.
If you are just warming tea, why heat it so much that you must wait for it to cool down for you to drink it? Just warm whatever you need to the required temperatures to save your gas.
8. Clean the outer surface of your pans
If you don't scrub your pans properly, soot gets accumulated on the surface reducing their ability to conduct heat.
JOIN OUR PULSE COMMUNITY!
Recommended articles
Is love transactional? - First episode of Pulse LSL premiers [Video]
5 things you can do if you are stuck in a queue for hours
5 reasons you should consider having a court wedding
The perfect nail color to wear when your boyfriend proposes
Miracle Baby's girlfriend treated to surprise baby shower [Photos]
Badagry Slave Route: Slaves passed these 5 notable stops on their journey of no return
Here's why sleeping with your phone in bed can affect your health
6 ways to be an amazing boyfriend when your girl is on her period
7 weird things men find attractive in women