When you traveled all over the country and spent nights in luxurious clubs and hotels, Njaanuary was watching. And guess what, seems like it's here to stay. I mean, scientists should have probably warned us that January will have longer days and nights. That way, we could have spent our money wisely.
But anyways, all is not lost and it's never too late; at least that's what they say. You survived a whole 2019. And if you by luck survive the 'longest' month of the year, you sure will survive the next 11 months. This is the month when you play hide and seek with the landlord and make a full list of other inventions to help you survive.
Here are some of the best money saving tips you only realize in Njaanuary:
1. Packed lunch saves you money
Packed lunch(Food Network)
And sure it does. But for the rest part of the year, carrying packed lunch to work is such a burden. Plus we all prefer eating freshly cooked meals, right? But since it's Njaanuary, no research findings show that anyone ever got sick from eating leftovers.
2. Trashing food is 'bad manners'
Your parents always warned you against trashing leftovers and also reminded you that some people sleep hungry. In January, this fact hits you so hard.
3. You don't need to buy breakfast
Ugali(courtesy)
I mean, why buy bread while there is left over ugali? Makes no sense at all, right? At least not until February lol.
4. That leftovers are actually sweeter
By the way, have you realized how ugali is sweet in the morning? I don't even understand the chemical process it undergoes at night.
5. That one of your new year's resolutions is eating more veggies
Green vegetables(Cooking for the Children)
You ate lots of unhealthy foods in December and eating more sukumawikis is the best way to remain healthier this year. After all, aren't the nutritionists always urging us to eat more greens?
6. That protein is protein
Beans(Taste of Home)
It doesn't matter its source. Beans, green grams and omenas are all healthy sources of proteins. And you can as well give animal protein a break altogether.
7. That you can walk to stay fit
Since it's a 'dry' January, you can't afford to pay for the gym. But that still is no excuse to not stay fit. If you walk from work, you will burn some calories and also save a few coins.
8. You pay less fare if you wake up early
If you wake up at around 5 o'clock instead of your usual 7 o'clock, you will spend much less on bus fare. And if you finish work early, you will leave the office earlier and pay less instead of hanging out with your boys in town.
9. Menengai is a multipurpose soap
Menengai soap(neymall)
Why buy dish-washing soap and a toilet soap while a Menengai bar soap can do all that? Just do the simple Maths my friend.
10. And, have you also realized that laundry is not as tiring as it seems and that the money you pay your mama nguo can pay your bus fare for like two days?
11. That you can keep your own change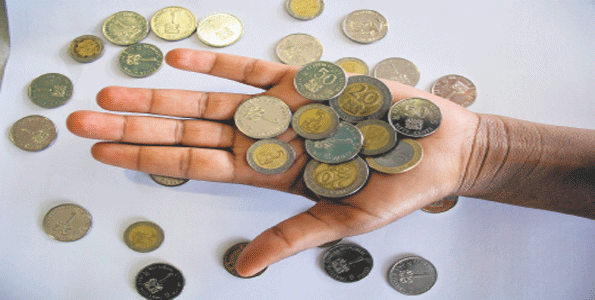 Coins(Daily Nation)
The waitresses in the bar and the cashiers in supermarkets have a salary as well. Why do they need the tip by the way yet they are employed to serve you? 'Hata kama ni mashilingi there is M-koin'.