8 employers reveal the traits that could get you hired
There are not enough openings, but these traits might just make the difference for you.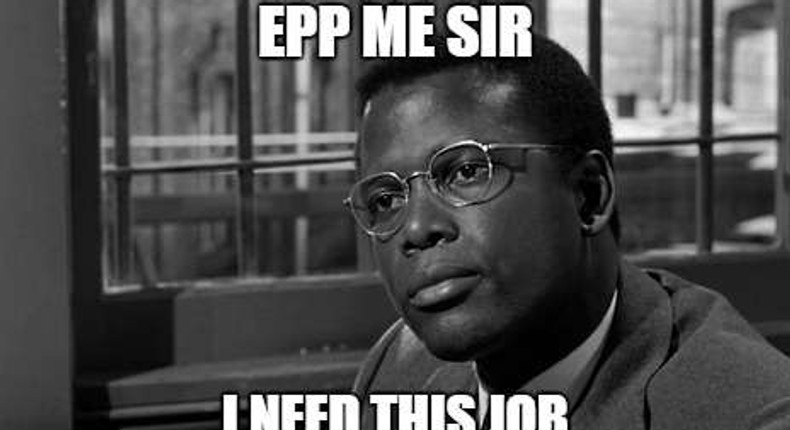 Nigerian employers from different sectors shared with us the traits they look out for when they are looking to hire.
The Nigerian unemployed population is up to 22 million. More than the population of Cote d'Ivoire. We asked a few people involved in the hiring process of their companies what they look out for when they are hiring from the hoard.
1. Background is a major key.
What we mostly seek are the intellectual strengths of the candidate. We ask questions to tear the person apart and test them thoroughly. We also focus on questions relating to the position the candidate is applying for. For example, an accounting candidate will be drilled on accounting methods on the spot. The candidate's background will also be scrutinised for integrity.
- Azeez Lawal, Chief Financial Officer at Nigerian Stockbrokers Limited (Finance)
2. Passion trumps everything.
First is the passion. Then the potential. Then the qualifications of the individual.
- Osagie Alonge, Managing Director at Pulse Nigeria (Media)
3. You need to have the smarts for it.
Technical competence is standard. Then we usually do a psychometric testing to determine whether the candidate has the value system we want in our company. A lot of the time, it is the personality of the individual that helps them stand out. The smart personality gets the advantage.
- Olayinka Quadri, CEO at Olu Quadri and Co. (Engineering)
5. Attitude is important.
Attitude. Judgement. Initiative. Competence. Integrity. There's also the ability to work in a team. I believe with the right attitude, this won't be a problem.
6. Talent is an advantage.
I look out for curious, talented people who can fit into just anything. People who love print and wants to join Printivo because they love what we do and are ready to dive in.
- Oluyomi Ojo, Founder at Printivo (Printing Company)
7. Are you a born leader?
I personally look for someone who is innovative, a problem solver, good grammar. Is the candidate a problem solver with leadership capabilities? I look for people who do well under pressure.
- Works at Dangote Group (Manufacturing)
8. Sometimes, you need to know the right people.
I used to work with the DG of a Federal Parastatal. To be honest, most people got hired based on connections. For example, where internships and NYSC were concerned, it was mostly people's mums and dads making calls for their kids. They were actually qualified, they just had that added advantage. However, there were also one or two cases of candidates getting hired because of how good they were, without connections.
- Temi Akanya, HR at Ringier Nigeria (Media)
JOIN OUR PULSE COMMUNITY!
Recommended articles
Dress for success: 5 tips to make you look more powerful in suit
5 health benefits of eating boiled eggs
5 best places to propose to your girlfriend
How to get your crush without shooting your shot
Why do guys still masturbate when they have girlfriends?
Signs she will say yes when you pop the question
Ladies: Here are 5 dangers of wearing waist trainers
3 reasons you should apply lime juice on your face
How to create festive, Christmassy atmosphere in December