This is why Kenya Airways is going under and fast.
Jomo Kenyatta International Airport, (JKIA) facing imminent Closure.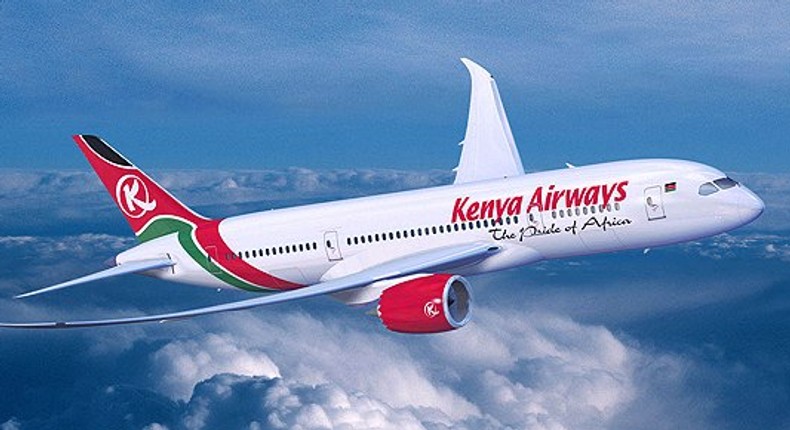 Jomo Kenyatta International Airport, (JKIA) could be closed soon.
This is because almost half of its refueling hydrant pit valves have malfunctioned, threatening to bring everything to a standstill, at the 7th busiest international airport in Africa.
60 of the 130 pit valves, where all international and local aircraft land at JKIA to refuel, have stalled and need urgent replacement.
The pit valves which were installed at the same time two years ago have all failed in quick succession, deeply denting the image of 'the pride of Africa.'
The latest victim of the malfunctioned valves, was President Uhuru Kenyatta, whose plane had to be recently towed from the presidential pavilion to an alternative refueling point before being towed back for departure.
One of the consequences of the malfunctioned valves is a risk of possible boycott by international airlines resulting in ultimate shutdown.
"The KQ plane had to be towed away for it to refuel at a different pit. For KQ this is an activity that costs them money due to delays and incidentals. The last time we had an update on replacement pit valves issues was about three weeks ago. The situation is getting desperate." an internal email communication read as reported by the star.
The hydrant pit valves are procured, installed and maintained by Kenya Pipeline Company (KPC) which is the sole jet fuel supplier to JKIA as per an arrangement entered into the Kenya Airports Authority.
KPC managing director, Joe Sang however said his team is addressing the crisis to avert closure of the airport.
"The Board met and discussed. We resolved that tenders for small amounts of the valves be placed to address the matter. Tenders for small quantities will be placed so as not to ground the country in the event that they get finished," the MD said.
The precarious and embarrassing situations has forced the Ethics and Anti-Corruption Commission (EACC) to launch investigations on  KPC and Aero Dispenser Valves Ltd  which supplied the pit valves at Ksh600 million.
KQ has been battling storms to stay afloat, with the airline recording the worst ever loss last year. KQ reported a net loss of Ksh26.2Billion ($258M) for the financial year 2015- 16 up from Ksh25.7billion in the previous financial year.
Low passengers bookings, stiff competition from global airlines like Emirates, and now the hydrant pit valves issue, KQ may just go under and fast.
JOIN OUR PULSE COMMUNITY!
Recommended articles
Badagry Slave Route: Slaves passed these 5 notable stops on their journey of no return
Here's why sleeping with your phone in bed can affect your health
6 ways to be an amazing boyfriend when your girl is on her period
7 weird things men find attractive in women
9 feminine hygiene tips every girl should know
10 outdated gadgets that will make you nostalgic
Fashion designer Diman Mkare announces expecting first child [Photos]
6 tips to enjoy rest when struggling to slow down
These are 5 top signs of fake love in a relationship