Kenya-US direct flights to begin in November
Trump will not affect the pursuit of direct flights from Kenya to USA.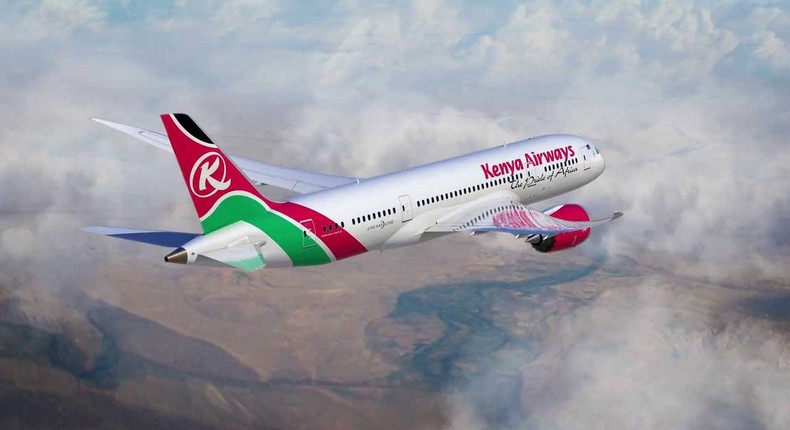 Donald Trump will not affect the pursuit of direct flights from Kenya to USA.
Ministry of Transport yesterday move to reassure stake holders and allay fears that the direct flights will be in jeopardy, once Trump is sworn into office in January.
The kenyan government is keen to set off the US direct flight this November after meeting all the conditions set by the US.
Officials from the Federal Aviation Administration, US's aviation regulator, completed a five-day audit of Kenya's aviation industry's security and safety measures last week.
The assessment will then give the green light, if the Jomo Kenyatta International Airport will attain category one status, paving the way for direct flights.
Principal Secretary Irungu Nyakera, assured stake holders that the Federal Aviation Administration, which regulates all aspects of civil aviation in the US, is an independent body from the federal government and there was no cause for worry.
"From where we sit, getting direct flights to the US is an independent function of the FAA. I don't think politics could play into the process," the PS said yesterday in an interview on the sidelines of the Sixth Africa Aviation Law Conference in Nairobi.
Among areas Kenya was evaluated include primary aviation legislation, specific operating regulations, state civil aviation system and safety oversight functions.
FAA, is the only policymaking body which has powers to decide whether or not the country will be allowed to implement the anticipated service.
Kenya Civil Aviation Authority director general Gilbert Kibe said they are awaiting the final report from the FAA, which will determine if the direct flights to US will materialise.
"They are going to file the report in the next 30 days and give it to us. The report will tell us if we are going ahead," Kibe said.
Donald Trump's presidency has unnerved many countries due to his nationalistic policies that endeared him especially well to his supporters. Plus Trump also does not a single policy detailing his dealing the African continent.
However despite the challenges Trump presidency poses to the African continent, Kenya holds a substantial stake in the prosperity of the world power.
Kenya for instance is home to one of the biggest United States embassy residence in Africa.
With relations and investments nurtured over years, it is not like they will just uproot the thing and pack.
Kenya geographically wise, is also strategically situated, and actually acts as the entrance point to the whole of Africa. JKIA acts as a hub for several connection flights across the vast continent.
Compared to most African countries, Kenya is fairly safe and boost of modern equipment and savvy staff to handle and facilitate visitors from all over the world in record time.
Transport Cabinet Secretary James Macharia told the star that from 149 issues that American aviation authorities raised, mainly over security and safety, "the last issue was ironed out this week".
"Now it is for real," The CS said.
The direct flights are expected to enhance Nairobi's status as a transport hub, promote tourism and increase trade between the two countries.
kenya will join the envious list of countries which already have direct flights to the US such as South Africa, Egypt, Morocco, Cape Verde, Ghana, Senegal, Ethiopia and Nigeria.
Trump presidency will certainly come with its share of challenges but Kenya will survive, even prosper.
JOIN OUR PULSE COMMUNITY!
Recommended articles
Why I'm no longer talking to slim people about body positivity
Millie Odhiambo lectures baby mamas for extorting their spouses
Guys, here are 15 truths your girlfriend never wants to admit to you
4 side effects of being a virgin for too long, according to research
Why do men get so, so angry when they're cheated on?
Over 100 strangers surprise Kenyan couple on their wedding day [Video]
A guide on How to Simp, and why it's necessary
Ben Cyco, Wanjiru Njiru finally married, stunning photos from the couple's wedding
Can you stomach rejection? 8 tips to help when she says 'No' to you