Respect single women in the working place
She's doing great things than you could never imagine.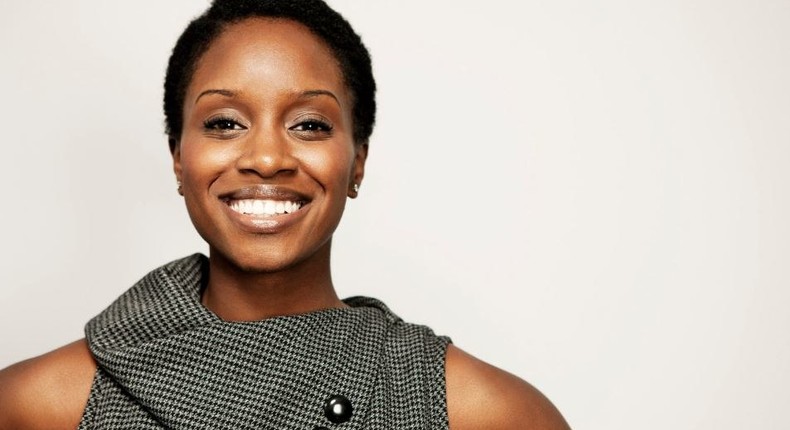 Single women are the most misunderstood, stereotyped and judged people on earth.
Globally, 70% of the posts on relationships on social media, are about having two or more women at the same time. After all, sharing is caring.
The most common definition of the 2017 woman is a nagging, insecure, clueless and male-dependent person with a small waist line, broad hips and an apple-shaped bottom for the pleasure of their so called knights in shining armor who will keep them in luxury and blissful oblivion of their cheating habits, with the only good thing going on for them is that they go to the gym.
She is the kind to proudly accept the name 'Main chick' and brag about how her man will always come back to her after he is done sleeping around just because she finally has a reason 'good enough' to extend the same courtesy to him. It's his expenses anyway.
I find it amusing that the comfort of having someone fend for you would make a person get their priorities mixed. I mean, have you seen how many women blame other women for the mistakes of their cheating husbands?
Your question right now is, how does this even relate to the plight ( Yes, I said plight) of the single woman?
Young, stylish and confident, she will walk into the office and heads will turn to appreciate her essence. One or two men will approach her in the printing office and ask her out for coffee while the older married women will gossip about her attempts in seducing people's husbands.
It is not her fault that she thrives on those 5am jogs and yoga sessions while they enjoy long romantic walks to the fridge in hair nets and granny panties. Neither is it her fault that she finds comfort in high heels and well fitted clothes while the rest make due with whatever is clean in the closet reason being their is no need to go the extra mile and look good when you already have a ring on your finger.
Without a child or man to go home to, she can afford to spare some time after work to indulge in a few glasses of wine and good dining with potential partners. She can also decide to pick up a fella and make the night a bit shorter for both of them only to be branded promiscuous and a tad too loose on the morals. She has to endure men who treat her like she cant hold her own as an independent woman because, those are rare to come by. No one wants to know why she did it, no one really cares and they wont unless Lady Liberty proves to be one of Disney's gargoyles and come to life.
She takes evening classes to complete her Masters and requests for training programmes in the office. When this finally pays off in form of one promotion after another, it becomes office gossip that she is sleeping with one of the bosses if not all of them. In her pursuit for a doctorate, these same pious acts will meet her on the corridors of University as they struggle to study for their undergraduate certificates. God forbid that she gets pregnant during that time.
No one really cares what she feels and she wouldn't dare show off her hurt unless she wants to satisfy her adversaries who thrive from seeing her in trouble. Just like a comedian, she has to act as if is well because in her world because any thing different will earn the position of a drama queen. (Office gangs are the devil, I know)
Don't get me wrong, I acknowledge that there are women sleeping around to get what they want, but this does not mean that we stereotype all of them as Chips Fungas. I have a special kind of loathing for that term that lamely originates from a packet of Take Away french fries.
It is human nature to question the noble more than we do the evil and this is what the single woman goes through everyday. So shout out to the single woman, one day she will make a great queen for the empire she's built for herself.
JOIN OUR PULSE COMMUNITY!
Recommended articles
10 safety tips to protect social media accounts from hackers, according to ChatGPT
Dos and don'ts of supporting Muslims during Ramadan
5 foods that help wounds heal faster
5 ways drinking water significantly improves your dental health
Signs people think mean he's in love when he isn't
5 best romantic gestures when you want to apologise
Tear gas safety guide: 9 ways to protect yourself, others, according to AI
How to break up with someone without regret
Tusker partners with Wakadinali for Kenya's biggest Easter festival