This is why you're better off growing together
Sometimes it pays more to work together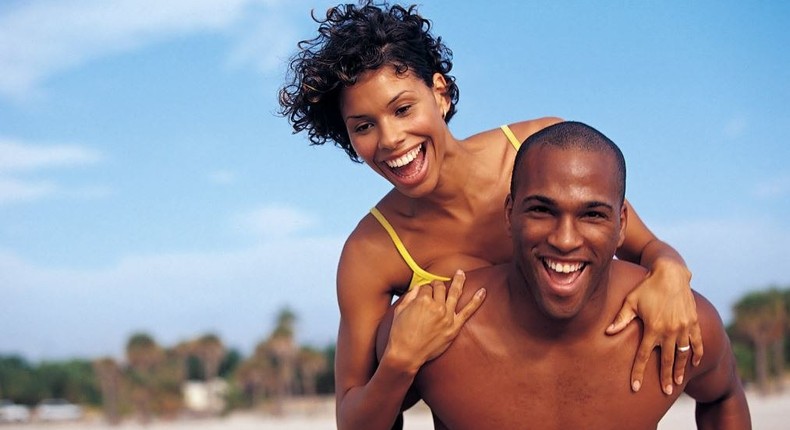 No romance without finance.  A statement long gone unmentioned but always upheld by so many women.
It's okay to want a man with money. You honestly can't put a price on financial security but at the same time there's a lot more to derive from a relationship that's growing financially together. Read on
You could walk into that relationship with a fat behind but he still won't talk to you in details about finances. While you may come in with your own money. It will take longer for both of you to work your way to trusting each other's decisions on how to spend and invest.
If he's a gentleman then no doubt that he's been pulling all the stops to get to you. The good news is, it's a great standard to set for a budding relationship. However, chances are, you may have to compromise that lifestyle a few times if you don't want to chase his away with pressure.
Let's be real, have you ever lied to someone you're dating about your finances? If never, that's great, but a lot of people have and still do even after marriage. It takes years to build full honesty between when it comes to money. How many times have we heard of men whose part of their property was only identified for first time to their unknowing wives?
Even the well goes dry. Building a relationship with someone allows you to understand each other and know how each of you reacts to hard times. This way, even when the money starts flowing you'll have a stronger back for harder hustles.
The hunt is always better when the lioness is also hungry. In a financially developing relationship, the chances to try and fail at business and then try again are unlimited.
JOIN OUR PULSE COMMUNITY!
Recommended articles
Is love transactional? - First episode of Pulse LSL premiers [Video]
5 things you can do if you are stuck in a queue for hours
5 reasons you should consider having a court wedding
The perfect nail color to wear when your boyfriend proposes
Miracle Baby's girlfriend treated to surprise baby shower [Photos]
Badagry Slave Route: Slaves passed these 5 notable stops on their journey of no return
Here's why sleeping with your phone in bed can affect your health
6 ways to be an amazing boyfriend when your girl is on her period
7 weird things men find attractive in women