8 clear signs you are a difficult person to deal with
Are you a difficult person?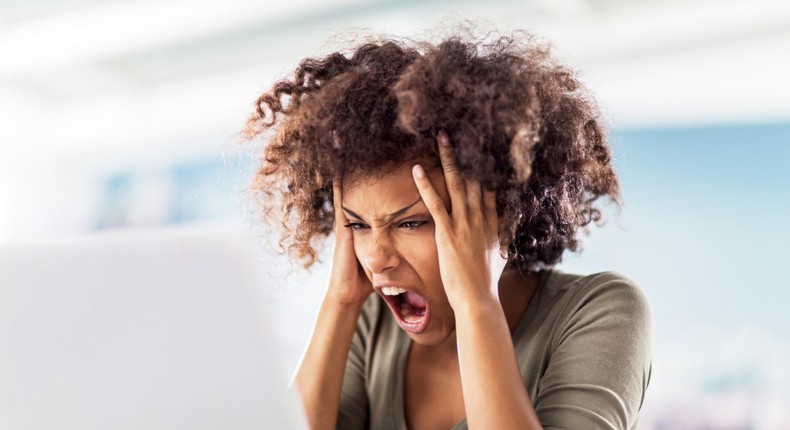 We say how difficult other people are but do you ever ask yourself if you are a difficult person?
Could be you are one of those people everyone finds it difficult to deal with. Before you point fingers at other people, evaluate yourself and know if you are a difficult person first. If you are, try to change because there are other difficult things to deal with in life than difficult people.
If you possess these traits, it's crystal clear that you are one difficult person to handle:
1. You don't keep friends
2. People fear approaching you
You are not friendly and even your friends are afraid of approaching you even if they need help. Because they know even if they sought your help, you will dismiss them or pay no attention to them.
You are the cause of break ups in relationships because no matter how hard your partner tries, you never appreciate. They try to love you, gift you and make you happy but you don't even reciprocate the favors.
Everyone at work is going for a retreat on weekend and you are left out. Wondering why? Your colleagues probably feel that you are a difficult person who will only spoil the fun.
We all complain and it's okay to do so. But if you are ever complaining about everything and never see any good in people, you have a problem.
6. You get moody for no reason
You are allowed to be moody but at least have a reason and it should not be a habit. And if you are moody, you don't have to show it to the whole world because they don't know what you are going through.
No one is perfect and we all need some piece of advice sometimes. If you never take advice from people because you feel that you are ever right, it's time you change.
Everything has to revolve around you at work, home and around your friends. And if it's no about you, then you don't take part.
You may not possess all the above traits but if you have more than four, you need to work on yourself.
JOIN OUR PULSE COMMUNITY!
Recommended articles
Hii story ya kufanya vitu last minute - Wahu takes Nameless shopping for baby stuff
Hair: Natural ways to stimulate growth and thickness
9 items you don't want to share with even your shadow
6 ways to strengthen your nails after removing gels, acrylics
These 5 foods can improve your memory
World's top 10 fanciest hotel swimming pools
Photos & Videos: How Martha Karua's 65th birthday celebrations went down
Mistakes people make when they are unwell
The only time to tell your partner you cheated - Experts