Why a wedding diet isn't necessary
Concentrate your energy on other things, dear bride, you are amazing just the way you are.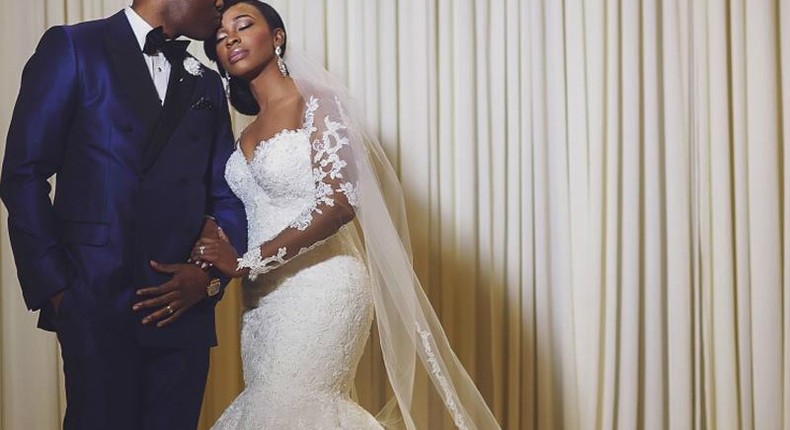 If there is anything brides can easily associate with wedding planning, it is stress.
Both the brides, their wedding planners if they hired any, their close friends, mother and basically everyone involved in the wedding planning process fusses over every tiny detail.
And as it appears one extra detail brides are looking at is their weight.
Losing pre-wedding weight seems to be a thing with some brides and actually it is an unnecessary thing to fuss about.
Here are three reasons why:
1. There is a dress for everyone
Wedding gowns come in all forms and variations and there is something perfect for every body shape, size and form. There is surely one to make you look like a queen on your big day.
As it has been pointed out above, there is enough stress associated with planning a wedding already without having to add further to it.
3. Your fiancée is not complaining
Another reason why weight loss should not bother you as a wedding headache is because your groom does not mind, really.
The reason why you are here preparing for a wedding is because you both agreed to it, right? And of course, he agreed because he thinks you are absolutely gorgeous. He likes what he sees, come on bride, stop stressing yourself unnecessarily.
If your wedding day is going to be the super cool ceremony you want, you have several stuff to stress about. And your weight seems not to be one of them.
JOIN OUR PULSE COMMUNITY!
Recommended articles
9 items you don't want to share with even your shadow
These 5 foods can improve your memory
World's top 10 fanciest hotel swimming pools
Photos & Videos: How Martha Karua's 65th birthday celebrations went down
Mistakes people make when they are unwell
The only time to tell your partner you cheated - Experts
Here's why pizza is considered junk food
6 signs that you are not ready to get married
Original name of Africa and how it got its current name