I absolutely love how modern-day brides are not following rules that would be customarily followed by people getting married. Rules like, wearing a white dress on your big day.
White dresses are meant to signify purity albeit, different cultures have different ways of doing things. However, nowadays, daring and bold brides are saying no to the white gown and saying yes to something colored. We have previously seen brides in cream gowns, blush pink and even black, which has become pretty common. However, one bride, Rian Strain, decided to completely overturn the rules and wear a red bridal gown. Guys, I have goose bumps as I write this cause sis fucking slayed in that gown (pardon the curse word). If I told my mother that my wedding dress would be a fiery red number, she'd probably disapprove, skepticism written all over her face.
ALSO READ: Ladies, would you wear a stylish jumpsuit on your wedding day?
Rian's gown was a custom design by Stephen Goudeau and dare I say it was detailed to perfection. I'm talking a turtle neck, sleeveless mermaid dress, with a feathery tail just long enough to steal the show. She kept her hair and makeup minimal and carried a white bouquet which created a perfect contrast and matched her hubby's white tuxedo. I have spoken enough, it's time to ch ch check out this fierce bride and swoon!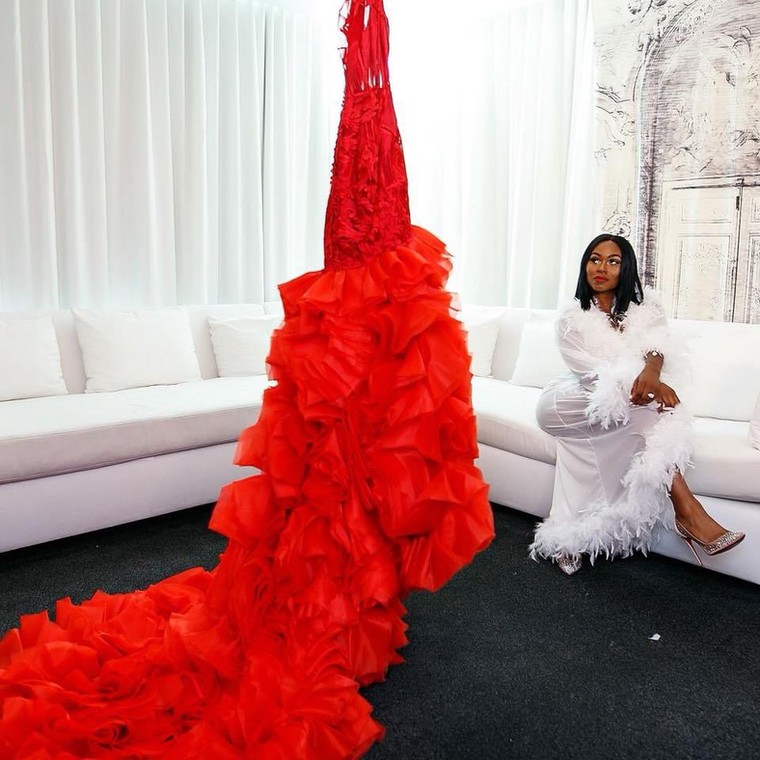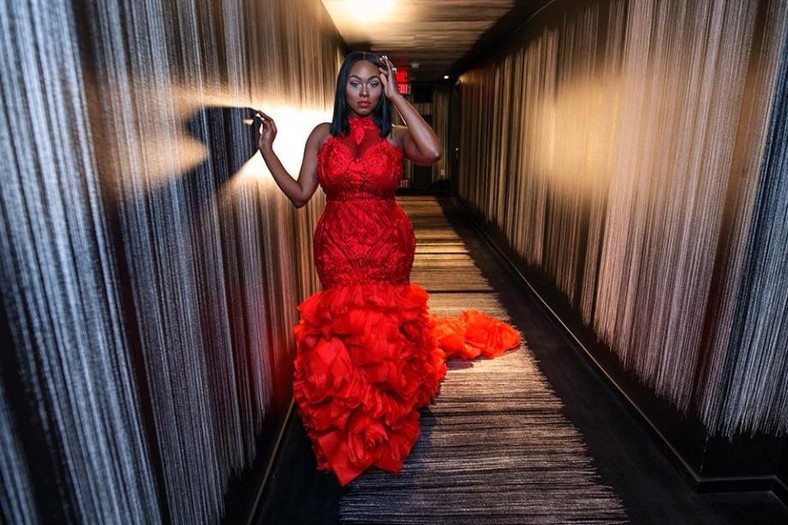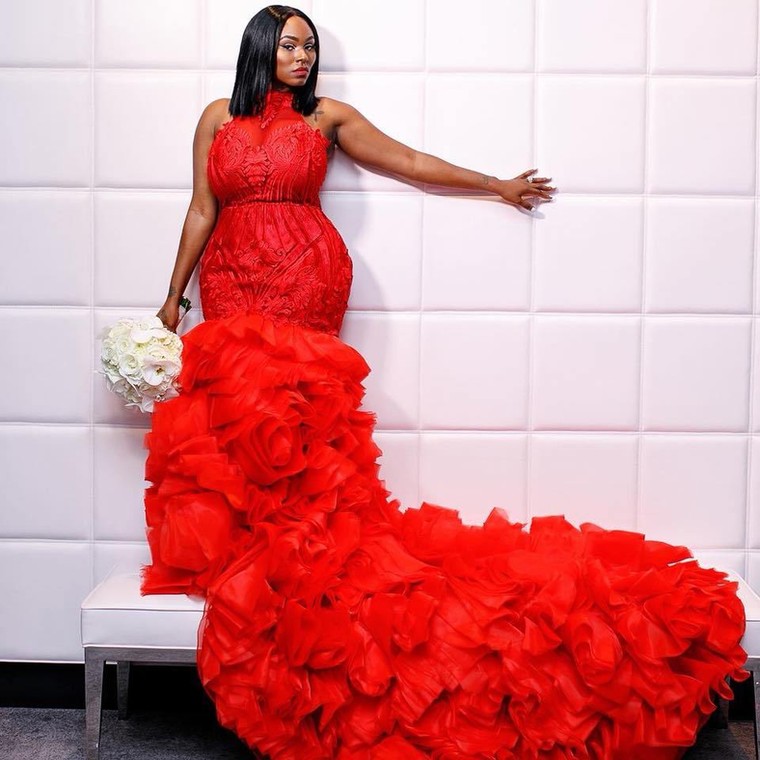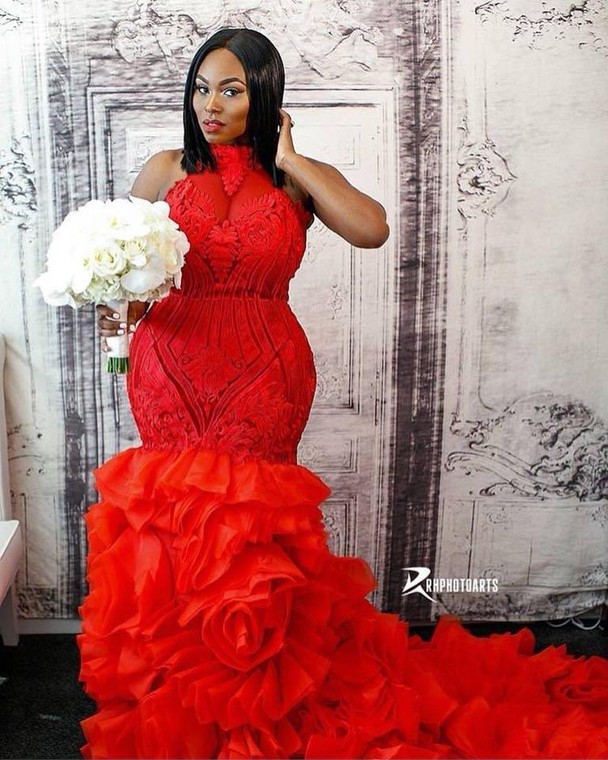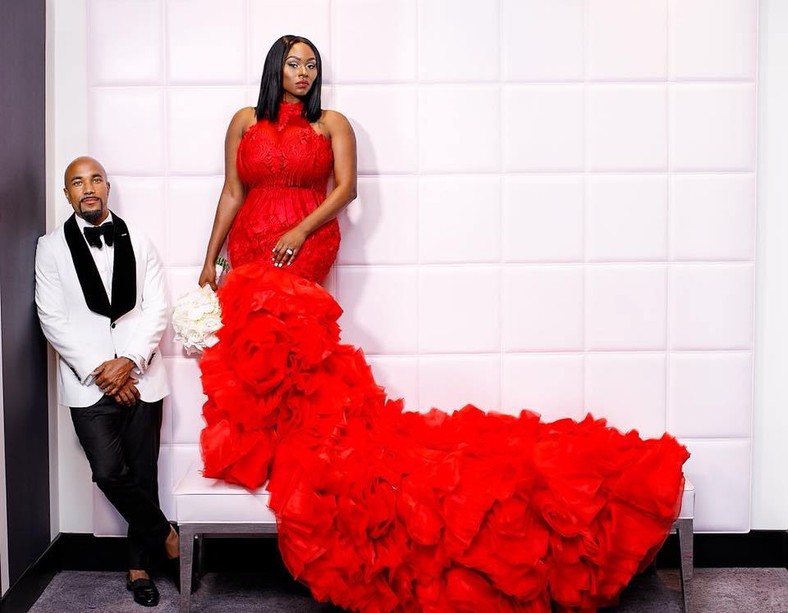 Would rock a red gown?
ALSO READ: Ladies, would you get married in a bold colored Ankara gown? (Photos)