10 horrifying things sugarbabies will not tell you
All that glitters is not gold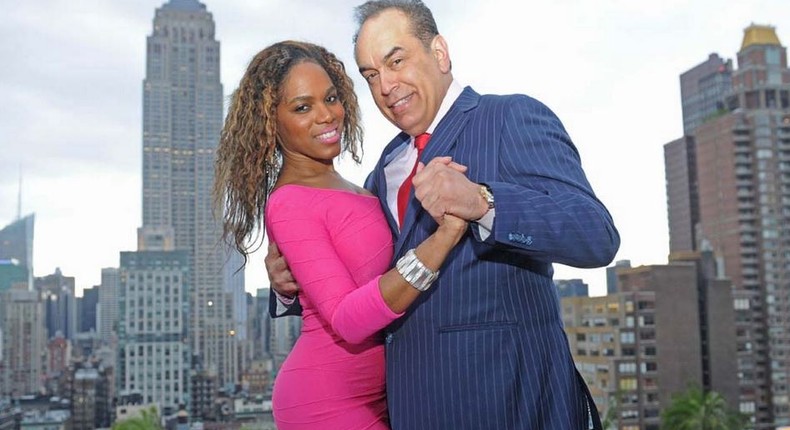 Apart from the lavish lifestyle and endless supply of money the life of a sugar baby is far from good.
While they will never tell you about it, the demands from these 50 year old perverts don't just revolve around a good spin in the sheets, there's more to it than what meets the eye. Speaking to a group of campus students, this is what we came up with...
1. Condoms? What Condoms?
Here's the reality; no man is going to pay for exclusive sex and still use a condom. These girls have been popping emergency contraceptives like tic tacs. Research showed that the current generation Y ladies are more afraid of pregnancy than they are of HIV/AIDS. They forget the adage, "Binadamu si salad utakula kavu kavu."
Sponsosr don't care, these girls would rather take hormone control pills to make their menstrual periods come a week or two later just so that they don't disappoint their cashcows. This ofcourse is not an issue just yet. Let's wait for 2025 when they are all settling for marriage but can't get children.
3. There is a lot of heartbreak
Being human means that you cannot chose whom to fall in love with, so what happens when the sugarbaby falls in love with a married man? No one is going to leave their wife for a struggling university girl.
Hell hath no fury like a woman scorned… or cheated on with a 21 year old. You'd be surprised just how many of these girls are beaten up on the daily by angry wives.
Herpes, chlamydia, 'kaswende' and the likes are just the tip of the iceberg of what these little lost girls are dealing with. Just a few months back, screenshots of the wife to one of JKUAT's  Deans speaking to her man's lover about a veneral disease the girl infected them with went viral. And you wonder why HIV  is fastly spreading in the youth. Smh
6. They've got bad relationships with their families
It's the height of rebellion and no parent in their right mind will knowingly allow their child to 'date' older men. Good example, Socialite Pendo is not talking to her mother. We can guess why.
7. They suffer from chronic self-esteem issues
They've got nothing to show for it. In the back of their minds these girls know that they are who they are because someone or rather some people are playing house between their legs. The question of conscience is not as simple as it may seem. You would expect that these girl's don't care for it anymore but in truth the idea of worthless beyond a curvy body is true.
8. When it comes to sex, anything goes
Gynaecologist and an advocate for all things woman, Farida Msomari said, "Some of these girls can't even bend down to pick something because just how much damage sponsors have done to their bodies"
From anal sex to handling two men at once, trust, some of these lasses have seen it all and their bodies tell horrific stories about their encounters with the perverts.
9. It's not a pride point
While the shameless will outright point out that they do have sponsors, the somewhat sane will keep it off the radar. No one wants to be profiled a prostitute but isn't that it is? Sleeping with a man to pay for your needs?
From rape to physical and emotional abuse, these girls have gone through  it all. There's no much value given to this lasses by the sponsors and trust, successful men are who they are because they always get their money's worth. In this case, it could come in the form of beating out the frustration, defiling the sugar babies in the most profane kind of ways or simply talking to them like trash once the liquor settles in.
JOIN OUR PULSE COMMUNITY!
Recommended articles
5 traditional qualities money has replaced in modern relationships
Is love transactional? - First episode of Pulse LSL premiers [Video]
5 things you can do if you are stuck in a queue for hours
5 reasons you should consider having a court wedding
The perfect nail color to wear when your boyfriend proposes
4 side effects of eating peanuts in excess
Miracle Baby's girlfriend treated to surprise baby shower [Photos]
Badagry Slave Route: Slaves passed these 5 notable stops on their journey of no return
Here's why sleeping with your phone in bed can affect your health