Pick a struggle, here are 10 ways to spot a sugarbaby from a mile away
Save yourself the hustle.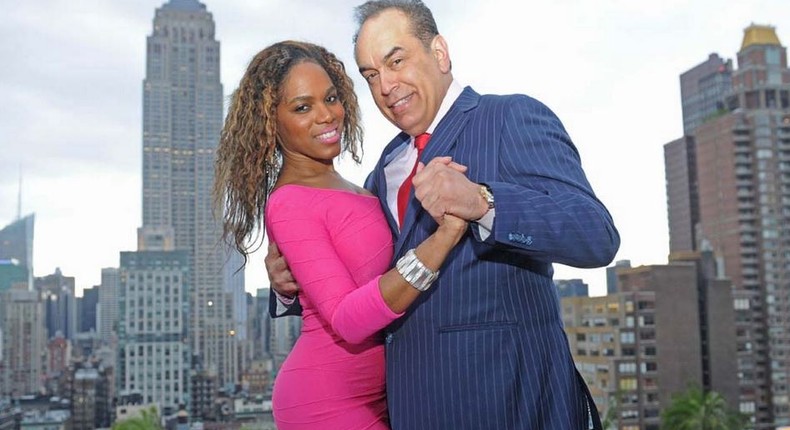 Not every woman wants your money.
We get it, you've lost girlfriends and wives to older married men of stronger financial standing. It must suck to be a lesser preference to the woman you like but hey, not all of us are like that. Unbeknownst to you and the rest of your pity party, there still exists a breed of faithful women that prefer to work for their own and are looking for genuine lifelong companionships with serious men of the similar standing. And no, we're not that hard to come by.
However, for the sake of your already broken and unbelieving hearts we have come up with a list of things that can help you identify the kind of woman to steer clear of if you want to maintain a healthy relationship with your wallet.
Below is the sugar-baby starter pack;
1. Instead of living in an affordable one bed roomed house in Kasarani, she prefers a bed sitter in Kileleshwa that she shares with three of her girlfriends.
2. She can only redeem twenty bob on Okoa Jahazi but she's flashing an iphone 6s Rose Gold while she's at it.
3. Her talk is big but her knowledge little. Remember when Huddah said that Addis Ababa is a country?
4. She was drinking Moet but she puked under chewed githeri, you know, right after she'd told you that she'd had lunch at Caramel.
5. A lunch date with her means feeding four more girls that you have never met before. Do it like Jamo Ule Msee and scatter. No one will blame you.
6. She showed zero interest until you started talking about your work. Here's the thing, if you have to talk a big game and spend beyond your means then she's there for the money. Period!
7. She hangs out in places she clearly can't afford. What's a girl living in Kayole doing asking for shots at Capital Club? (No offense to Kayole peeps.)
8. She expects you to fund her everything. Son, the minute you start buying electricity tokens for a woman who is not your wife then you're in serious trouble.
9. She's only available when its hype. If you have to mention alcohol or a road trip to get her attention then you're chasing the wrong skirt.
10. Bad relationships with their parents. Just find out what she has to say about her parents, most of these girls are not in talking terms with their 'rents because of the kind of things they are into.
Remember that there are lanes to this kind of lifestyle. While these pointers will help you identify the kind of girl you'd love to hate, they're not foolproof simply because just like the different strings of malaria, some have matured in the game into a more sophisticated, easily-duping class of beneficiaries.
JOIN OUR PULSE COMMUNITY!
Recommended articles
5 simple hacks for removing chewing gum stuck on your clothes
7 amazing health benefits of activated charcoal
A lock of hair from an Ethiopian Prince returns from the UK after 140 years
From red carpet to casual chic: 10 best-dressed female celebs this week
Having my kids made me more human - Kizz Daniel on fatherhood
If you feel insecure about your boobs, read this
Why guests had to squeeze between 2 naked models to enter an art show
Cardi B fawns over husband Offset on their 6th wedding anniversary
Dear Pastor Dr Dorcas Rigathi, you can be the voice [An Open Letter]