Tricks conmen are using to steal from Nairobians
Be careful who you choose to trust in these streets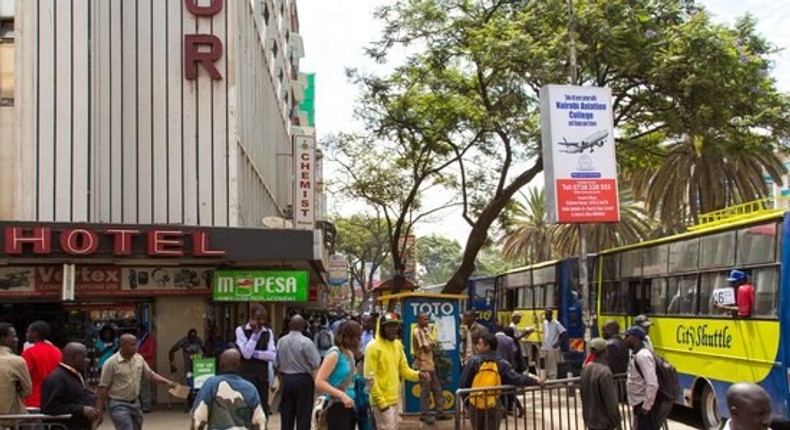 There are various ways conmen are using to trick innocent Nairobians out of their money and belongings.
Here are some of the ways they are swindling Nairobians without them knowing.
There is a new trick where someone 'accidentally' drops money while they are walking in town and then a 'good Samaritan' picks it up and alerts you that the person has dropped a bundle of cash.
You then innocently urge the person to return the money to the owner and the 'good Samaritan' insists that you come with him so that you get a reward.
Seeing that the 'good Samaritan' has alternative intentions, you decide to make sure that the money gets back to the owner. As you are having a conversation with the owner and the 'good Samaritan', the owner insists that you go to a nearby supermarket so that you can give the 'good Samaritan their reward.
Once you get to the supermarket, they convince you to let them hold your bag for you as you go to the bathroom to remove the money.
Once you come back, the two have disappeared with your belongings.
Posters on electricity poles saying how they can heal heartbreak and make you find love.
Do not under any circumstance fall for this trick. You will end up paying a great deal of money and end up not receiving what you were promised.
Time does heal all wounds – if not you will learn to live without your ex – and you do not need a 'doctor of love' to help you heal.
You receive a message from a number showing that you have received Ksh 10000 on M-pesa. The person then calls you to ask you to please send back the money to them as they sent it to you by mistake.
You make sure you send the money back to the number that texted you, unaware that the message did not come from M-pesa but an actual phone number.
Woman on the road seeking help
You find a woman on the road in distress and they tell you how they are in desperate need of help. You decide to help her out by taking her to the nearest police station or hospital to receive help from there.
As you drive towards your destination, she pulls out a weapon and threatens to end your life unless you give her all your belongings.
There are some drugs that conmen are using to get someone to willingly give up their money. The drug alters your brain function by simply just greeting someone by the hand.
You start to feel a bit dizzy and are unable to control your body. You then willingly hand out your money and belongings without making so much as a scream or shout to alert anyone around you.
JOIN OUR PULSE COMMUNITY!
Recommended articles
5 things people don't consider as cheating but actually is
Avocado: The health benefits of this fruit are priceless
​Turmeric: 6 unique ways to use this ingredient
5 body language signs you're about to break up
5 parenting tips to raise children in the digital age
Why men hurt more than women after breakups
Meta outlines new measure to protect teens from bullying
Guide to surviving the 2022 World Cup for people who don't care about football
For women: Here's what wearing makeup to the gym can do to your skin