Blogger Robert Alai was arrested on Tuesday morning and escorted to the Directorate of Criminal Investigations.
The arrest of Mr Alai came after police warned him over publishing of photos of terror victims on social media.
Police Spokesman Charles Owino on Monday issued a statement warning bloggers against publishing photos of dead officers.
Citing the case of officers who died from an IED attack, the spokesman noted that one blogger had published insensitive images of the incident.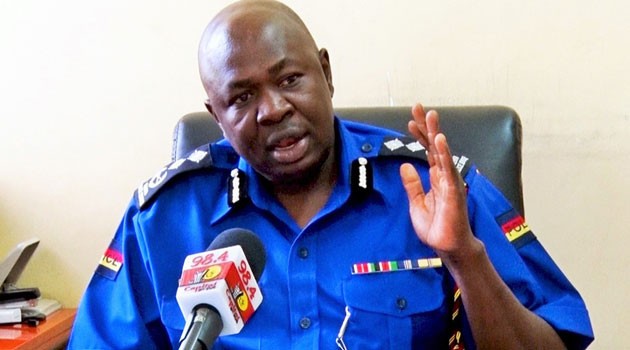 Kenya Police spokesman Charles Owino
Terror attack victims
In a statement by the police service, the sharing of the images by Alai was termed as unfortunate and inhuman.
"This is glorifying of terror which is tantamount to supporting the same. It is also a cold-hearted display of insensitivity to the families of the deceased," the statement read in part.
NCIC also issued a statement condemning the photos published by blogger Robert Alai following the gruesome incident.
The photo showed police officers who were killed in Wajir when Al Shabaab terrorists planted an Improvised Explosive Devise (IED) on the road.