Highlights of Uhuru's Public Order 4 of 2021
Curfew, congregating and Covid-19 vaccine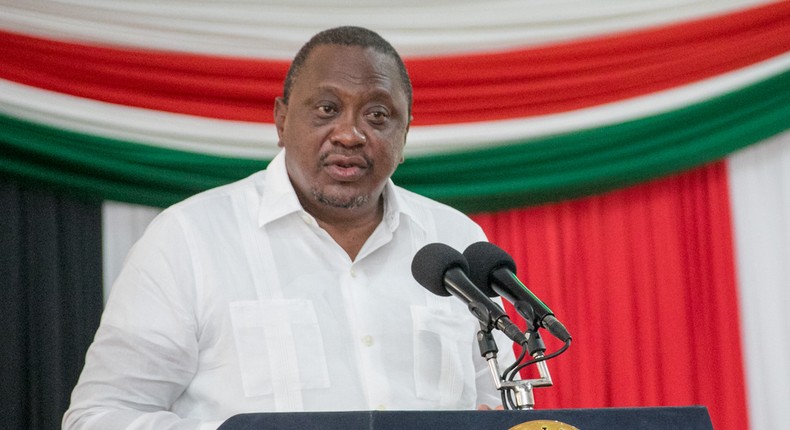 President Uhuru Kenyatta on Tuesday evening delivered his 16th presidential address on the Coronavirus pandemic.
Speaking from State House Nairobi, President Kenyatta promised to have a majority of Kenyans vaccinated by December 2021.
"The fight against COVID is both a social and a health challenge as such we aspire for 'herd immunity' in the health arena; and we seem to have built what sociology experts call 'herd instinct' in the social arena. We seem to have built a national consensus on what we must do to defeat this pandemic and it is steadily working.
"The second path out of the COVID 'Fog of War' for Kenya is an opportunity with a promise. When we reported the first case of COVID-19, more than 15 months ago, the idea of a vaccine was a mirage," the President stated.
President Kenyatta recounted that the National Vaccine Deployment Plan had aimed to vaccinate 10 million adults by June 2022 and approximately 16 million by June 2023.
He outlined that the strategy had since been revised with a goal of vaccinating 10 million adults by June 2022, and the entire adult population of 26 million Kenyans by 2022.
"In fact, by Christmas this year, we intend to have vaccinated Over 10 Million adults. According to our experts, we will have built a capacity to vaccinate 150,000 people every day from August 2021," he stated.
Public Order No.4 of 2021
The President went on to issue Public Order No.4 of 2021 as follows.
The hours of curfew are maintained at between 7:00 pm and 4:00 am in the Covid-19 hotspot zone up to 31st July, 2021.
The nationwide curfew shall continue to be observed from 10:00 pm to 4:00 am for a further containment period of 60 days.
That excluding the above mentioned Counties, in/person worship and congregational worship shall continue to be conducted in keeping with the one-third capacity rule and in accordance with the guidelines of the Inter-Faith Council.
Prohibition against political gatherings and all public gatherings is extended for a further 60 days.
All persons coming into the country must be in possession of a negative Covid-19 PCR Certificate, acquired no more than 96 hours prior to arrival into the country.
Funerals, cremations and other interment ceremonies shall be conducted strictly within 96 hours of confirmation of death.
Attendees, officiators, and facilitators of funerals or graveside/cremation, weddings, celebrations of marriage or traditional unions, ceremonies of rites of passage, and all other similar events shall be limited to 100 persons in total.
All hospitals are directed to limit the number of visitors for hospitalized patients to one visitor per patient per day.
All other rules, guidelines, and protocols not reviewed through this Public Order shall continue to apply until otherwise notified.
JOIN OUR PULSE COMMUNITY!
Recommended articles
Housing Levy ruling: Edwin Sifuna tells Kenyans to halt celebrations
3-judge bench rules that affordable housing levy is unconstitutional
High Court suspends implementation of Ruto's key health law
Hussein Mohamed: Why Cabinet hasn't declared El Nino a national disaster
Biden to skip UN Climate conference kickoff in Dubai, White House schedule confirms
Azimio MP's brother found dead
Ruto endorses National Dialogue Committee recommendations, reveals next steps
Martha Karua speaks as focus shifts to Ruto & Raila after NADCO report release
Key recommendations of the National Dialogue Committee submitted to Raila & Ruto