Revealed: How Sonko escaped from a highly guarded prison
The police, however, say that at the moment, there is much to do to clear him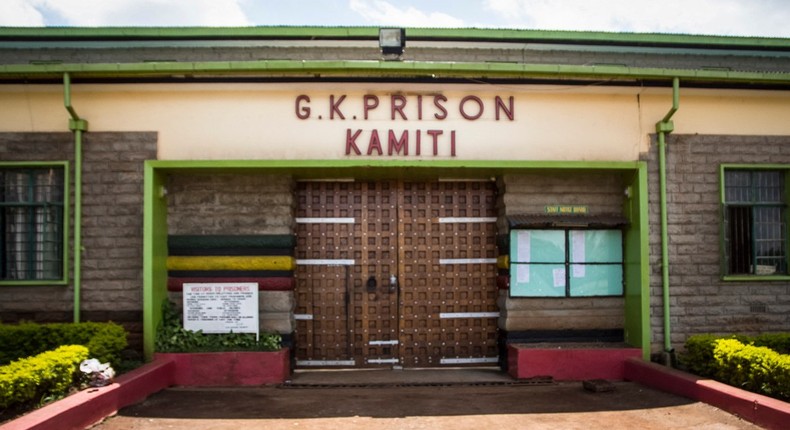 Several police departments have exposed details of how Nairobi senator Mike Sonko escaped prison.
Despite the revelations, numerous police agencies have declared they are not after the gubernatorial aspirant.
This revelation follows a Wednesday letter that was issued by a Mombasa chief magistrate on arrest warrants were widely shared on social media.
The authorities however revealed that the flamboyant MP escaped from Shimo la Tewa prison in 1998 and later re-arrested in 1999.
It is believed that Sonko was arrested late in 1997 and escaped in 1998, in order to attend the burial of his mother Saumu Mukami.
In 1999 Sonko was taken to Kamiti Maximum Security Prison, and later set free in 2000.
The April 21 letter, indicating pending arrest warrants on Sonko, was signed by one A Abubakar, the chief magistrate in charge of the criminal registry.
Abubakar filed this through reference number MSA/CM/CR1/2 involving criminal file case numbers, 950/1997, 951/1997, 630/1998 and 976/1998. The cases are of the republic versus Sonko.
This was in response to a letter to William Kenga and Advocates through reference number KC/CMCC NO2309/2012 dated April 11.
He indicated two of the files were being traced and that a warrant had been issued concerning them.
"An exercise is going on to trace all requested files. Sorry for any inconvenience caused," the letter reads in part.
But police spokesperson George Kinoti told the press that reports of a pursuit of Sonko were propaganda.
"We are the ones who would spearhead this if the warrants were in force. No one is after Sonko," he said.
Investigating officer Munga Nyale, who was then the officer in charge of the Flying Squad, also told The Star by phone that there was no case against Sonko.
"We investigated his case with various police agencies but did not find anything. The court ruled in his favour," said Nyale, who is now head of the Anti-Terrorism Police Unit.
Kenya Prisons Commissioner General Isaiah Osugo said Sonko would not have been released from Kamiti had there been any other case against him.
"There's no way a criminal can be set free while he has several cases," he said.
JOIN OUR PULSE COMMUNITY!
Recommended articles
Kakamega high priest Shem Shamalla dies after short illness
World Bank approves Kenya's Sh16 billion loan on strict conditions
Knec gives evidence that Oscar Sudi's KCSE Certificate was faked
Why doctors are concerned with rise in Oeosophageal Cancer cases
Uhuru warns Africa's GDP may fall by 30 percent
DCI summons Nairobi acting governor Ann Kananu
CBK revokes mobile payments service provider
Ruto and Waiguru speak after hearty reunion [Video]
Two teachers flee with Ruto's Sh1 million cash donation