Details have emerged on how daring robbers planned and executed a robbery in which Sh.11 Million was stolen from three separate Barclays Bank ATMs with the police launching a manhunt for the suspects.
The thugs are believed to have visited the ATMs spread across the city at Mutindwa, Buruburu, Kenyatta National Hospital and at The Mater Hospital in South B over the Easter weekend shortly after they were loaded with cash, making away with more than 11 Million shillings.
It is emerging that the robbers did their homework well and had a field day with reports indicating that investigators found no surveillance camera at the Mutindwa machine where Sh6,290,000 was stolen.
Unlike in other cases where ATM lobbies are manned by guards from security companies, police say the ATM lobby was unmanned at the time of the robbery.
In South B, the robbers left nothing to chance in a bid to cover their trails and smeared the CCTV camera with petroleum jelly which blurred footage.
With the blurred footage, identifying the suspects in the footage retrieved from the ATM lobby will definitely be a hard nut to crack that investigators will seek to unravel in the coming days.
Police sources quoted in a local newspaper revealed that Sh6,290,000 was stolen at Mutindwa, Sh4,315,000 at KNH and another Sh1 million at the South B machine, bringing the total figure to more than 11 Million Kenya shillings.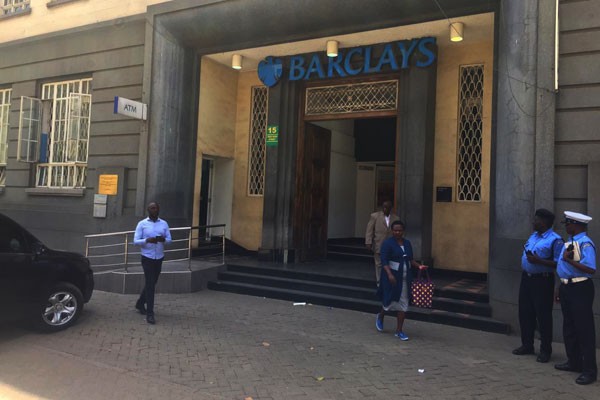 Common practice is that ATM lobbies have contracted security guards manning them yet in this case, it remains to be established if this was the case as the robbers left smiling.
Nairobi police boss Philip Ndolo said they are working with the bank to establish how the theft happened.