Nairobi Governor Mike Sonko has announced that city motorists will from Monday pay Sh200 parking fee, down from Sh300 that has hirtherto been charged.
The Governor said the reduction in parking fees was in line with his manifesto.
The County Assembly had proposed the parking fee to be increased to Sh400 last month, in the County's Finance Bill, 2018.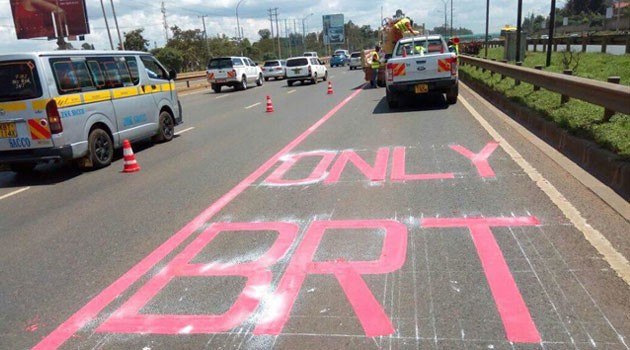 Bus Rapid Transit (BRT)
However, Sonko said he had decided not to punish motorists until the decongestion plans such as the BRT are completed.
"I know that this (reducing the fees) will increase congestion in the city centre, but again we cannot punish Nairobi residents because the projects like BRT and construction of bus termini outside the CBD are still ongoing," the Governor said in November last year.
The parking fee, however, will be reviewed once the mass transport reforms are implemented.