Unleashing the power of M-PESA & its impact on mobile banking and sports betting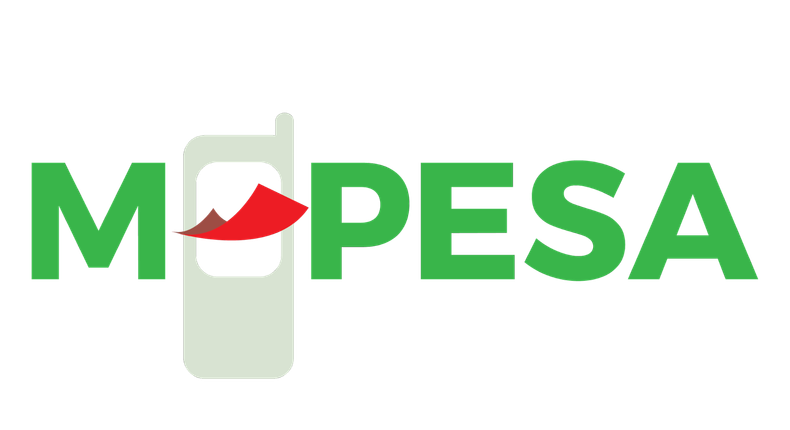 Imagine living in a society where a quick text message may change lives by transferring money and paying expenses.
M-Pesa has become a driving force behind financial inclusion, delivering ease, security, and accessibility to the grip of your palm on a scale never before possible.
However, the impact of M-Pesa goes far beyond conventional financial transactions. Unexpectedly, this technological behemoth has also significantly impacted the realm of sports betting, drawing interest from both proponents and detractors.
Prepare to see firsthand the remarkable changes M-Pesa has made to Kenya's financial environment as we explore its significant ramifications for smartphone banking and its effect on the sports betting industry.
Mobile Banking: The Impact of M-Pesa in Kenya
By offering people all around the globe practical and affordable options, mobile banking has revolutionized the financial services industry.
M-Pesa, which has revolutionized how Kenyans conduct their economic activities by enabling people to make payments, move funds, or even access loans via their cell phones, is one major achievement in this area.
Kenya has seen an increase in digital gambling sites in recent years, giving people a chance to gamble from the convenience of their houses on sports, in casinos, and other ways.
A new phase for Kenyan gamblers started with the advent of M-Pesa into the wagering sector. Kenyan gamblers now have a much simpler payment process thanks to M-Pesa's connection with global betting sites, giving them a simple and dependable way to participate in virtual gambling activities.
Read on to learn more about the fascinating M-Pesa world, where mobile banking and sports betting converge to leave a lasting legacy that will certainly influence Kenya's future and inspire people around the globe.
What Is M-Pesa?
M-PESA is a cellular phone-based transfer of money, repayment, and microfinance program introduced in 2007 by Vodafone and Safaricom, Kenya's biggest mobile network provider.
M stands for mobile, and PESA is money in Swahili. With the help of a mobile device, M-PESA customers may make deposits, withdrawals, transfers, purchase goods and services, obtain credit, and save money.
Tanzania, Mozambique, the DRC, Lesotho, Ghana, Egypt, Afghanistan, and South Africa have since joined the movement. Due to a lack of market interest, the implementations in Albania, Romania, and India were stopped.
A branch-free financial system is M-PESA. The company's customers can make deposits and withdrawals from a system of agents comprising retail stores and airtime resellers who operate as banking agents.
Users of the service can make deposits into an account saved on their mobile devices, communicate balances to other users, such as vendors of goods and services, using PIN-secured text messages via SMS, and redeem deposits for cash. Users must pay a nominal fee to transfer and receive money through the service.
The Impact of M-Pesa in Kenya and Beyond
With M-Pesa, sending, storing, and retrieving mobile money is possible. Previously unavailable to millions of people, banking services are now available to them. Users can use their mobile devices to link to the service whenever they want and finish transactions wherever they want. It has greatly helped people living in remote areas or traveling a long distance to a bank location.
M-Pesa has increased access to financial services mainly because of its low transaction fees. Less physical locations are needed to supply the service because it is delivered via mobile devices. As a result, customers can send and receive money at just a small portion of the price of doing so through a traditional bank.
Thanks to this program, previously unavailable financial services are now available, greatly expanding small businesses' and entrepreneurs' economic opportunities. Additionally, it has simplified giving and receiving cash gifts, benefiting people's social lives.
The growth of M-Pesa additionally facilitates Kenya's economic progress. According to a World Bank estimate, M-Pesa has increased Kenya's GDP by 2% since its launch in 2007. The study finds that M-Pesa hires 185,000 people in Kenya.
M-Pesa has been introduced to other areas like Tanzania, Mozambique, India, and Romania due to its success in Kenya.
M-Pesa in Sports Betting
M-Pesa is a form of online payment that has recently gained popularity in the sports wagering sector. Online gamblers in haste to place their bets and receive the greatest deal love it because it's quick, safe, and simple.
How to Pick the Best M-Pesa Betting Site
Knowing your preferences before beginning your search for the ideal bookmaker is a good idea. Therefore, you should know the qualities a perfect bookmaker must possess when conducting the study.
It's always a good idea to identify bookmakers that give you benefits when making payments with M-Pesa, whether they include bonuses or free bets, even though promotions aren't the main feature for some.
Limits on deposits and withdrawals
Knowing the bare minimum and maximum amounts you can deposit into and remove from a bookmaker is crucial. More seasoned gamblers prefer higher stakes, whereas newcomers prefer to wager smaller amounts. A bookmaker can be praised if they provide both options.
The better the bookmaker, the more sports and markets there are. Even though you only wish to wager on the more conventional sports, a bookmaker's greater selection demonstrates its increased attention to providing excellent customer support.
The favorable feedback from bettors and the security measures it uses are additional crucial considerations.
Pros and Cons
There are many significant advantages and disadvantages of m-pesa in sports betting.
Benefits of Utilizing M-Pesa:
Minimal transaction costs.
Mobile apps for M-Pesa are user-friendly. On the fly, you may conduct quick and safe transactions while keeping track of each one using the app.
M-Pesa users are eligible for welcome bonuses. You do not qualify for welcome bonuses if you choose to utilize some alternative payment methods.
Negative Aspects of Using M-Pesa:
Only a few M-Pesa locations accept sportsbooks.
In Kenya, only M-Pesa can be used for online gaming.
M-Pesa is not for serious gamblers because the daily transaction cap is 150,000 KSH.
Best Three M-Pesa Betting Sites
We can't anticipate an extensive range of bookmakers' options for bettors since M-Pesa is currently only available in Africa. The good news is that some international betting sites that accept M-Pesa and are widely acclaimed for their quality of service.
A few illustrations include:
How to Deposit with M-Pesa
1. Navigate to the M-Pesa menu on your phone and find your SIM toolkit.
2. Choose "Pay with M-Pesa."
3. Pick the option for Pay Bills.
4. Every M-Pesa gambling website has a Safaricom business number. Put in that company's number.
5. After that, enter your login name and the betting ID you use.
6. The last step is to enter the desired deposit amount and confirm your choice in the next pop-up window that should appear on display and describe the transaction.
Is It Worth Using M-Pesa in Sports Betting?
M-Pesa international money transfer is known for being a very trustworthy, recognizable, and widely used brand.
Its offline operating model protects consumers' funds from potential internet theft, which frequently happens on platforms for online money transfers like their credit cards and savings accounts.
Simple measures must be taken, nevertheless. For instance, never divulge your M-Pesa PIN to anyone, not even M-Pesa retail store employees.
Additionally, if you see any strange behavior, such as an attempted unauthorized withdrawal, don't hesitate to call Safaricom immediately.
Another fantastic development is the extremely reliable way M-Pesa responds to client inquiries. M-Pesa is safe to use if you consider that betting firms must provide their customers with a strict minimum of security in terms of encryption and follow the required safety procedures already outlined.
Conclusion
M-Pesa is a mobile funds transfer and savings platform that enables customers to pay their bills, earn credit, and purchase airtime. In Kenya and other countries where it is being used, M-Pesa has altered how financial inclusion is perceived. Millions of people, especially those unbanked, now have a choice of monetary services and can participate in the mainstream economy.
A fantastic illustration of how technology can advance financial inclusion and improve people's lives is the extraordinary expansion of M-Pesa.
M-Pesa Kenya mobile banking has grown despite challenges in some locations due to the rising demand for mobile payment services. M-Pesa is positioned to engage in an even bigger role in assisting people in overcoming economic obstacles and achieving their objectives as it expands into new areas.
JOIN OUR PULSE COMMUNITY!
Recommended articles
Why DCI will conceal the face of suspect behind Nairobi Hospital staffer's murder
Live
Treasury CS Njuguna Ndungu answers questions from MPs
DCI flushes out prime suspect in Eric Maigo's murder
Nairobi clubs rush to prevent fines for using clients' photos on social media
How Secret Service handled Nairobi tour of U.S. Defence Secretary Austin [Video]
MCA arrested in connection to defilement of 14-year-old
Preliminary investigation reveals why 10-storey Mirema building collapsed
Fear grips congregation after gunmen invade church, rob cash & phones
Duties Ahmednasir wants Ruto to remove from Gachagua's office