Kirinyaga Woman Representative Purity Ngirici on Monday mourned her nephew, Robin, who was among eight people who were killed in a grisly accident along the Namanga-Arusha highway.
Ngirici described her nephew as a principled young man who had great dreams for the future.
"The cruel hand of death has snatched my beloved Nephew Robin who perished from the Arusha Namanga accident. Robin was a Young man of virtue; I recall with nostalgia his passion for everything his mind set to do".
"He was a sociable bubbly gentleman who like any other young person had great dreams for his future.  Rest in eternal peace my dear nephew. You will be fondly missed," the legislator said in a statement.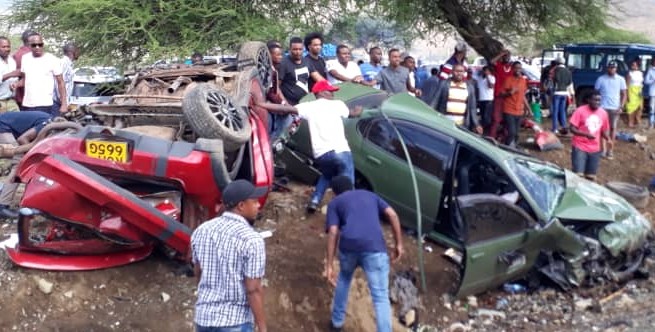 Arusha Drive 3
Robin was among participants of the Arusha 3 Drive, an event bringing automobile enthusiasts from Kenya and Tanzania for a racing contest along the Namanga – Arusha highway.
The accident occurred at near Longido township after two of the speeding cars collided and rammed off the road onto spectators who were watching.
Robin's Mitsubishi colt was among the two vehicles that were involved in the accident that also killed several spectators while others were injured.