"My wife's 3 months' pregnancy belongs to another man" - petitioner tells court
A man is seeking divorce from his wife over abandonment, promiscuity and an unwanted pregnancy.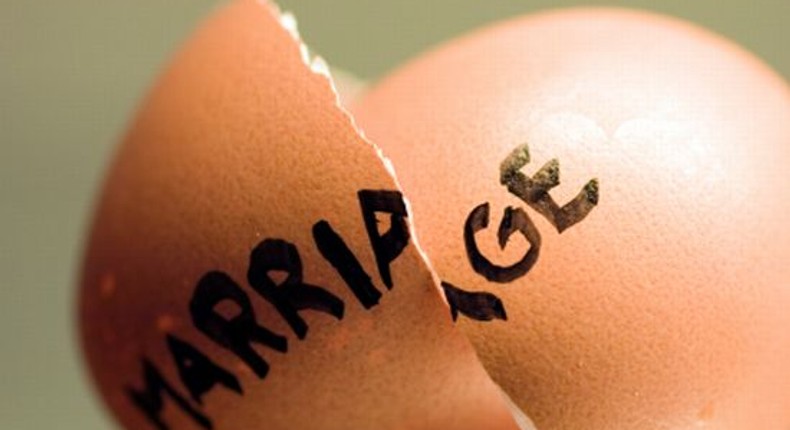 Maurice who filed a divorce suit before the court, said that he was married to the respondent since May 20, 2005, and that their union was blessed with three children.
"My wife packed out of my house without my knowledge on May 6, 2015 to an unknown destination.
"I reported the matter to her father, who was disappointed in her and both of us tried all we could to bring her back to my house, but to no avail.
"After many months, I started hearing rumour and even her father confirmed to me that my wife was flirting around.
"At this point, there was nothing I could do but to carry on with my life and job," he stated.
The petitioner added that on his arrival from Borno where he was posted for special duties, he started getting calls from the respondent, begging to return to him.
"After numerous pleading from her and due to the love I still had for her, I decided to give her a second chance by asking her to come back which she did on Feb. 3.
"As soon as she returned, I took her for different tests, where she was confirmed to be three months pregnant, even when I did not sleep with her since she returned," Maurice said.
He said that he cannot accept or harbour another man's child, while she was still married to him and living with him.
Maurice said that he has lost interest in the marriage and begged the court to dissolve the marriage.
The petitioner agreed that the custody of the two last children be given to the respondent, while the first would remain with him, but promised to pick their bills.
However, the respondent who neither denied the allegations nor defended herself only told the court to grant the petitioner's request.
"Even if l say anything or try to defend myself, the petitioner has already made up his mind and l cannot force him to still love me."
The judge, Mr Ibrahim Shekarau, who dissolved the marriage, ordered that they should collect their divorce certificate from the registrar's office.
He also advised the parties to look beyond their differences and ensure that the welfare of the children was well taken care of as agreed by the parties.
JOIN OUR PULSE COMMUNITY!
Recommended articles
Isaac Mwaura named gov't spokesperson, here's how much money he'll get per month
Ruto reshuffles 8 CSs among them Mudavadi, Moses Kuria, Alfred Mutua
Kenyan Netflix users to lose free access as paid plans take center stage
Millions KDF soldiers' families receive if they die in battle within & outside Kenya
CS Murkomen gives way forward after multiple accidents along Southern Bypass
Watch: Bipartisan talks come to a near halt after Kalonzo & Hassan Omar clash
Al Shabaab militants die after IED backfires on them
Education ministry temporarily closes Eregi Girls High School
Face masks may be reintroduced as diphtheria spreads to 18 states including Lagos, FCT