UN demands immediate release of detained Nigerien President
West African leaders will hold an emergency meeting in Abuja on Sunday under the auspices of ECOWAS to, among other things, discuss possible sanctions.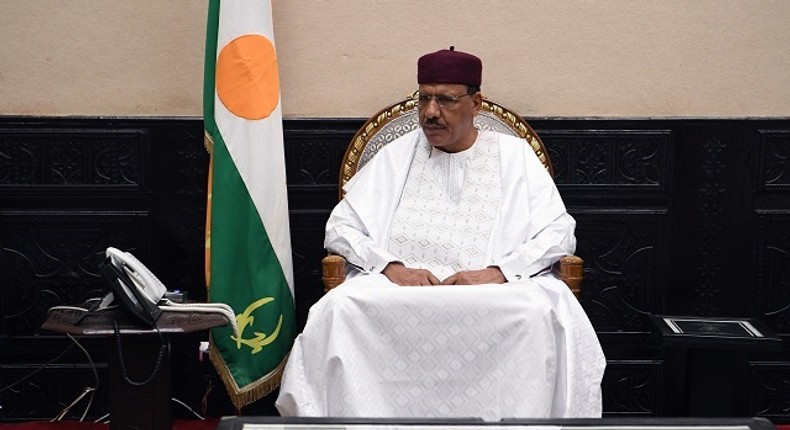 The UN Security Council members have called for the immediate and unconditional release of Niger's democratically elected President Mohammed Bazoum.
The Security Council members, in a statement, underscored the need to protect him, his family and members of his government.
Earlier, the demand to release the President of Niger was voiced by the UN Secretary-General Antonio Guterres and other UN top officials.
On Wednesday, a group of Nigerien military officers made a television announcement declaring a coup, after members of the president's own guard detained him inside his offices in the capital city of Niamey.
According to news reports, the attempted coup did not have the backing of the entire military, but the head of the army announced that he supported the move.
The Security Council members expressed concern over the negative impact of unconstitutional changes of government in the region, increase in terrorist activities and the dire socio-economic situation.
They also underlined their regret over the developments in Niger, which undermine efforts at consolidating the institutions of governance and peace in that country.
The Council expressed support for the efforts of the Economic Community of West African states (ECOWAS), the African Union and the United Nations.
They welcomed their statements reaffirming their opposition to any seizure of power by unconstitutional means, as well as the calls to the forces involved to refrain from violence, hand over power and return to their barracks.
Reiterating support for efforts to reverse unconstitutional government changes, the Council backed ECOWAS and the African Union in strengthening governance and normative frameworks.
In solidarity with the people of Niger, the Council emphasised the importance of protecting civilians and providing humanitarian assistance during this challenging time.
Meanwhile, West African leaders will hold an emergency meeting in Abuja on Sunday under the auspices of ECOWAS to, among other things, discuss possible sanctions.
Sunday's meeting is at the request of Nigeria's President Bola Tinubu, the Chairman of the ECOWAS Authority of Heads of State and Government.
It holds four days after a military coup in the Republic of Niger suspended the constitutional political leadership of Mohamed Bazoum.
Tinubu's Special Adviser on Special Duties, Communications and Strategy, Dele Alake, disclosed this in a statement he signed on Friday, titled 'President Tinubu hosts ECOWAS special meeting on Niger'.
Tinubu had on Wednesday condemned the current political situation in the neighbouring country, promising that ECOWAS and the international community will do everything to defend democracy and ensure democratic governance continues to take firm root in the sub-region.
JOIN OUR PULSE COMMUNITY!
Recommended articles
Itumbi defends Raila-diehard Nuru Okang'a after his arrest
How SHIF contributions will affect unemployed & non-salaried Kenyans
Ruto announces free cash for 1.2 million borrowers on Hustler Fund [Qualifications]
Killers of Justice Effie Owuor's farm manager jailed
Police apprehend rogue conductor on Thika Road assaulting a female passenger [Video]
Woman accused of buying Sh500M houses in cash loses 35 units & Sh95M held in banks
Raila declares his stand on the National Dialogue Committee report
NYS announces UK job opportunities for its graduates [Requirements]
President Ruto welcomes NBA's new office in Nairobi [Photos & Video]