My grandfather, my aunt, & my friend were murdered but their killers are walking free
Sad stories of unresolved murders in Kenyan families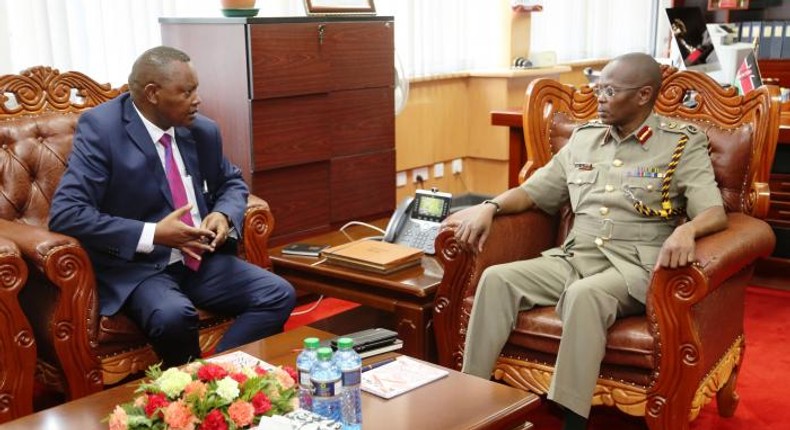 If you are an adult Kenyan who has never had an encounter with the Kenyan police, you are lucky. 
My experience with the criminal justice system has been nothing short of pain, disappointment, and anger. Here is my story. 
When I was ten, growing up in the foothills of the Aberdare, my grandfather was murdered. 
A former Mau Mau soldier, he was a man of routine so when one evening he failed to show up in time for dinner, my grandmother got concerned.
Mobile phones were rare in those days so a search party was sent to look for him at a nearby shopping centre where he ran a small shop.
Minutes later, we had a scream. The search party had found the missing person, badly beaten on the drive way heading to our home.
It was a painful sight for me as I had never encountered such violence but it got worse when I learnt that he died a few hours later when being rushed to hospital.
The perpetrators were known and a witness had placed two of them at the scene of crime. But sixteen years later, the wheels of justice have long stopped turning.
It took a few months before the key witness was murdered a few metres from where grandpa was waylaid.
Witnesses were scared and my family was exhausted by the numerous court injunctions and unending requests to fuel the CID guzzler that was ferrying detectives handling the case.
The suspects walked scot-free; one still confesses his heinous crime after a drunken stupor at our village bar.
A year later, my maternal aunt was stabbed to death. Domestic quarrel with a step-son.
Murder weapon was recovered but the killer had fled. Fifteen years later, no progress has been made and we have long given up on the pursuit of her killer. Like many Christian families, we have left justice to God. 
Seven years ago, I had just joined campus when a childhood friend was murdered. Attempted rape that violently took a fatal turn.
It grabbed media headlines headlines so the hopes of justice were alive. The killer was known and in the era of mobile phone, we were sure his escape from Nyeri to Isiolo would be short lived. Nothing has happened to date. 
These memories disturbed me when I was recently robbed. 
The follow up felt like déjà vu. The same requests for fuel and airtime. Rude officers and a Directorate of Criminal Investigations (DCI) that would not track my phone without their palms being greased. I was lucky I lived to tell the story, but for how long will this story repeat itself?
Players in the criminal justice system – the Kenya Police, the DCI, and the judiciary must know that the common mwananchi is tired!
#Youthmtaani is a platform for young Kenyans to share the stories that shape their life. Send your stories at 0714724818 or news@pulselive.co.ke.
JOIN OUR PULSE COMMUNITY!
Recommended articles
Raila's demands after lawyer Paul Gicheru's death
Ruto's agreement with top bank CEOs on loan defaulters
What next for top exiting Cabinet Secretaries?
Kabogo: Why Kenyans think he was the biggest loser after Ruto named cabinet
2 Kenyans claim same Cabinet docket [Videos]
Little-known Cabinet nominees for Treasury, Education and Health
George Kinoti resigns as DCI boss
Ruto unveils his Cabinet [Full list]
Paul Gicheru's unusual behaviour before death